Many Celtic supporters have flocked to social media in order to respond to a Twitter post from journalist Anthony Joseph regarding Neil Lennon.
The Hoops were held to a draw by St. Johnstone at the weekend and as a result, the pressure on the 49-year-old has 'intensified further'. Chris Kane opened the scoring for the visitors on 79 minutes but the hosts struck back just four minutes later through Mohamed Elyounoussi (as per BBC Sport).
In Joseph's view, despite the club failing to take all three points, Lennon seemed 'more assured' about his position than last week – and claimed that there are no scheduled calls between Lennon and the Celtic hierarchy.
How have these Celtic fans responded to Anthony Joseph's comments regarding Neil Lennon?
Lenny has chucked it. Playing same players, same tactics, same rubbish in pressers, time after time. He's just waiting for the inevitable and a pay off!

— Martin Willmott (@mwillmott68) December 6, 2020
I didnt think things could get any worse than 2 wins in 13 games and 3 shots on target in 5 home games…….. clearly I was wrong!!!

— Dom McBride (@mcbride_dom) December 6, 2020
If Lawell continues to back the manager given the current shambles on the pitch then he needs to pay for losing Ten In A Row with his job. No if's, buts or maybes….

— Sean Rooney (@Srooney67) December 6, 2020
It's now bordering on corporate negligence. Anyone can see Lennon needs relieved of his duties and the place he's in. Our board should be next out behind him.

— Free Rogic. (@celticforever9) December 7, 2020
Would you like to see Lennon sacked immediately?
Yes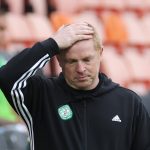 No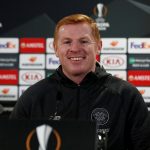 We should sign a deal with the comedy channel ??????

— jamiestark (@JamieStarkk) December 6, 2020
i genuinely don't have words left anymore. https://t.co/0PiHqLIkEU

— Hez (@Hez_cfc67) December 6, 2020
The league is over. Lennon is a joke. Disaster of a season.

— Gbhoy (@GbhoyDownUnder) December 6, 2020
There it is. Incredible. They're watching us send this season down the drain and doing nothing about it. This is absolutely disgusting from the club @CelticFC @CelticFCSLO https://t.co/x5A9oKDVqB

— Aidan (@AidoM67) December 6, 2020
It's clear from the above responses that these Celtic fans have grown frustrated by Lennon's management, with some pointing the finger at the club's hierarchy for not firing the current boss.
Although they've played two games fewer than Rangers, the Hoops currently find themselves 13 points behind their Old Firm rivals (as per BBC Sport). The Celts had hoped to win their tenth consecutive Scottish Premiership title this season and although they still potentially could, the fact that the Gers have established such a commanding lead, is largely why Lennon is now under such intense pressure.