Many Celtic fans have been discussing the latest tweet from the club that recently emerged on social media.
The club's official Twitter account recently relayed a tweet about a fixture rescheduling regarding their Premiership game against Dundee United later this month. The tweet confirmed that the game will now be played on the 30th of December at 15:00 at Parkhead.
Are you disgusted by this fixture being rescheduled?
Yes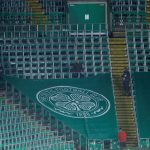 No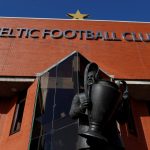 This tweet from Celtic drew the attention of many Hoops fans, who made their anger clear about the fixture change.
What did Celtic fans make of this fixture announcement?
@CelticFCSLO what's the reasoning for this? There will be a lot of ST holders working.

— c o n r o y (@michaelconroy1) December 17, 2020
No consideration for fans again.

— Paul Larkin* (@paullarkin74) December 17, 2020
It's genuinely astonishing. I'd love to know if it was a club or league decision. If it's club, they literally have screwed so many people

— Seaniee (@Seaneeee01) December 17, 2020
Aww cmon were at work till 5 now were having to miss games on our season ticket not good enough celtic

— kate dunbar (@katedunbar61) December 17, 2020
This news came after a fixture involving St. Mirren and Rangers was brought forward from being played at 19:45 to being played at 15:00 – same time as the Celtic-Dundee United game. Earlier, an agreement was reached with Micky Mellon's side for the fixture reshuffle (as per the Daily Record).
A game in the Scottish Championship involving Ayr and Morton has also been shifted to 15:00 on the 29th of December. Some other Celtic fans though, also made their annoyance clear about the time of the game against Dundee United.
An absolutely bizarre change that doesn't take fans into account whatsoever.

— Conor (@ConorM67_) December 17, 2020
That's ridiculous! Many of us are working that day! Please move it to later, to at least 6pm….

— JoeBloggsCity (@joebloggscity) December 17, 2020
Eh? A Wednesday at 3pm? Thank god I'm on holiday otherwise I'd miss it.
Who thought this was a good idea? https://t.co/LOXiZBUlvJ

— ?C9lticghirl1888? (@C9lticghirl1888) December 17, 2020
These Celtic fans are angry because the game will be played when they'd be working and as a result, they'll be unable to watch the game.
The Scottish government has already said that there are currently no plans to allow fans back into stadiums in areas where tier 2 and tier 3 restrictions still apply. Since fans don't have easy access to the matches anyway, games should be played when fans can really watch them. So the rescheduling of Celtic's game against Dundee United is a bit harsh on the club's fans.