Sunderland Echo journalists James Copley, Phil Smith and Mark Donnelly discussed all of the latest Sunderland news on the most recent edition of The Roar Podcast and spent a lot of time discussing all things relating to Kyril Louis-Dreyfus and Juan Sartori's Black Cats takeover bid during the show. 
This takeover deal was reportedly agreed with current club owner Stewart Donald last month and 'the relevant documents' for the deal to reach completion are said to be with the EFL at the moment. 
However, it remains unclear exactly how the club's ownership will be structured following this takeover in terms of how the shares will be distributed. 
Ex-Sunderland player Gordon Armstrong took to Twitter in late November to make the 'worrying' claim that Sartori, who is already a minority shareholder in the North East club, and Louis-Dreyfus would have equal shares in the Black Cats. He went on to claim that Louis-Dreyfus would 'not have total control', and that Charlie Methven, who resigned from the club's board last year, 'would run the club'. 
This rumour didn't go down well with many Sunderland supporters and on this podcast, Smith addressed this rumour regarding the distribution of Sunderland's shares following the takeover, and shared some concern, saying: "It's a very difficult one, isn't it? The simple answer to that, of course, is yes [it is a concern] and that makes you think that Louis-Dreyfus must be a very trusting gentleman.
"Juan Sartori is clearly quite closely associated with Stewart Donald and Charlie Methven in terms of [that] he bought into the club with them, we all know that he tried to do a takeover deal at Oxford with them, but in the last couple of years, he has essentially been the sleeping partner, if you like, in some ways.
"I think it's totally understandable that supporters are very surprised and kind of concerned when it's talked about that Sartori and Louis-Dreyfus will be taking on the majority and they'll be the new power base of the football club – that seems a little odd, given Sartori's recent record and the fact that he is closely associated with Donald and Methven. 
"While I'm encouraged by a lot of what's happened at the club in the last couple of weeks, there are serious questions to be answered, and if we are going to have this fresh start that people are talking about and if [Lee] Johnson and [Kristjaan] Speakman are going to be given [the] full support they need, we're going to have to have clarity on these matters at some point. 
"Of course it's a concern because we've had two and a half years where the football club's been miles away from where it should be."
Are you worried by this takeover rumour?
YES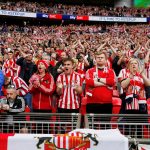 NO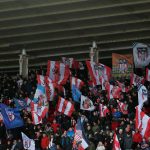 TIF Thoughts on what Smith had to say about this Sunderland takeover rumour…
The current Black Cats ownership has become unpopular with the club's fanbase, and with the club at the lowest point in its history right now, it may be understandable if supporters of Sunderland would want those currently associated with the Black Cats at the very top to have as little as possible to do with the North East club moving forward. 
As a result, it's not a major surprise that Smith thinks this rumour is concerning, and the fact that the journalist didn't dismiss it likely won't ease Sunderland fans' concerns, either. 
Hopefully, for the Black Cats, this is just a rumour and if the takeover does go through, it leads to a major change in power, because as Smith explained, those who have been involved with the current regime have evidently not been able to turn the club's fortunes around.