Sunderland winger Aiden McGeady joined Frankie Francis and Danny Collins on the latest edition of the SAFC Unfiltered podcast and he spent some time talking about his training regime whilst currently in isolation during the show. 
This comes after it emerged that a viral outbreak has occurred at the North East club, with one player testing positive on Monday 14th December and another five players then testing positive on Wednesday 16th December. This has led to the Black Cats informing the EFL that they're unable to play the three games they were scheduled to participate in following their 1-1 draw with AFC Wimbledon on 15th December, with all of those fixtures then getting postponed. 
Everyone that came into close contact with the players that tested positive are now self-isolating, per Sky Sports. McGeady is one of those individuals and speaking to Francis and Collins on this recent edition of the SAFC Unfiltered podcast, the former Republic of Ireland international shed some light on his and his teammates' training regime for this isolation period. 
He said: "The manager, yesterday kind of [told] the group that we're to do this programme. Obviously, you can't go outside, especially being a footballer in this area, if you were seen running outside of your house with everything that's going on, I mean, it'd take one person to take a picture of you, [wouldn't] it? 
"You're basically housebound, isolating for 10 days, 12 days, whatever it is. We did like a HIIT session yesterday and then we did one today but it was on Zoom, the assistant manager took it. To be fair, it was quite hard. Obviously, it's not ideal that you're doing it in your house or your garden but these are the times we're living in just now. 
"It was like toe touches and stuff like that and stepovers and stuff. Obviously, it's just working you for 45 seconds on and 15 seconds off. It was quite hard actually, you got a sweat on so it's better doing that than nothing."
Are you surprised by McGeady's revelation?
YES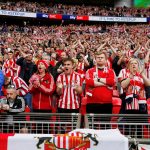 NO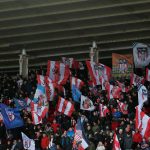 TIF Thoughts on what McGeady had to say about his current training regime…
So, while McGeady's claim that his current training regime is just better than doing nothing may not exactly fill Black Cats supporters with confidence in their players' current activity levels, there may not be too much more that Sunderland's coaching staff can really do, with so many players and, perhaps, coaches themselves, currently isolating in their homes. 
Perhaps Sunderland fans can take some positives from the fact that their players are being kept active during this period and hopefully, for the North East club and its fans, this training can help them to stay fit enough to hit the ground running upon their planned return to action later this month, to continue their bid for promotion this term.