James Copley, Phil Smith and Mark Donnelly discussed all of the latest Sunderland news on the most recent edition of The Roar Podcast, where Smith spent some time talking about current Black Cats owner Stewart Donald's future, with the North East club currently subject to a takeover bid. 
Donald explained that he was 'desperately trying' to sell Sunderland in the summer and just last month, The Guardian revealed that he agreed on a deal to sell the North East club to a consortium led by Kyril Louis-Dreyfus and Juan Sartori, the latter of whom is currently a minority shareholder in the Black Cats.
Per The Sunderland Echo, 'the relevant documents' for the consortium behind this bid to take control of the North East club are with the EFL at present. 
This deal would reportedly see Donald's stake in the North East club decrease to 15% rather than see him leave Sunderland altogether, and after being appointed as the club's new head coach last week, Lee Johnson has been praising Donald while discussing the conversations he's had with the current Sunderland owner about the club's future. 
So, with it looking like Donald is set to remain involved with the North East club in some capacity, Smith revealed some details with regard to the club owner's future on this podcast, saying: "Stewart Donald said it himself that he was planning to fully leave the club. Clearly, that's not going to happen in the shareholding perspective. 
"It is our understanding that if the takeover goes through, that he will become very much a sleeping partner in that he's not going to be involved in day-to-day decision-making.
"That does seem strange when you've got the new head coach talking about his conversations with him, and there are questions to be answered there."
Are you worried about Donald's future involvement with Sunderland?
YES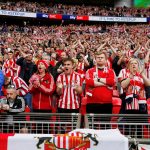 NO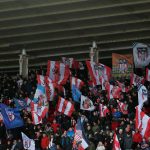 TIF Thoughts on what Smith had to say about Donald's Sunderland future…
Donald's tenure at The Stadium of Light has been criticised by Black Cats supporters, so perhaps the fact it seems as though he will still be involved in the club in some capacity will not be met with joy from fans of the North East club. 
However, knowing that he stepped down as club chairman in the summer and judging by what Smith said on this podcast, it would seem as though Donald is trying to scale back his involvement in the club's major decisions, and so perhaps Sunderland fans shouldn't be too concerned about his level of involvement moving forward. 
With Johnson stating that Donald's 'heart is in the right place' regarding Sunderland, perhaps it won't be a bad thing if he is still involved with the club to some extent and just doesn't take important decisions concerning the running of the club into his own hands anymore.