The Sunderland Echo's Phil Smith appeared on the latest edition of the Wise Men Say podcast and spent some time talking about Kyril Louis-Dreyfus and Juan Sartori's Sunderland takeover bid during the show. 
The details of who is behind the Black Cats' takeover bid emerged last month when The Guardian reported that current owner Stewart Donald agreed on a deal with this consortium, two weeks after their bid was allegedly made. 
The news came months after the BBC revealed that the North East club had entered into a period of exclusivity with an unnamed potential buyer. 
During this recent edition of the Wise Men Say podcast, Smith was asked to disclose for how long this Louis-Dreyfus and Sartori-led takeover was in the works before they officially made their bid, with the journalist saying: "My understanding is that it has been going on for a few months," and when asked if this takeover bid is the same one that the club claimed was given a period of exclusivity for takeover talks during the summer, the journalist went on to say: "That is my understanding, yeah."
Do you think it's a good thing that this takeover has been in the works for months?
YES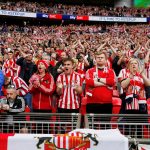 NO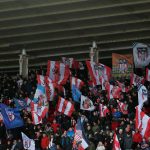 TIF Thoughts on what Smith had to say about the Sunderland takeover…
Perhaps it's a good sign for Sunderland and the prospect of this takeover being completed that this party was interested in doing a deal for the club months before they officially tabled their bid, as it's clear that plenty of deliberation went into this bid and it didn't just come out of the blue, so perhaps the prospective buyers have got a credible plan in place for the Black Cats. 
At the same time, it was reported that the deal would be completed within a fortnight of news emerging that Donald accepted this consortium's bid – which indicated an end-of-November completion date, however, we are now in mid-December and the deal is not done, so that does raise the question of why, given their months of deliberation, the deal is seemingly now stalling. 
You could certainly argue that the consortium and Donald had plenty of time to iron out any potential issues that could stall the takeover before the bid was officially made, so perhaps something unexpected has popped up since the bid was accepted which has led to the deal dragging out. 
If that is the case, then hopefully, for Sunderland, it can all get sorted out soon, as the club may be better off in the hands of a new owner, who would presumably be more invested in the club than Donald, who has been "desperately trying" to reduce his involvement with the North East club for months.