On the latest edition of The Roar Podcast, James Copley, Phil Smith and Mark Donnelly discussed all of the latest Sunderland news and spent some time talking about the appointments of new Black Cats head coach Lee Johnson and the North East club's new sporting director Kristjaan Speakman. 
Johnson became the Black Cats' new head coach last Saturday, just a day after Speakman traded his former role as head of Birmingham City's academy for his new position at Sunderland, with both men becoming part of what has been described as the Black Cats' 'revamped hierarchy'. 
These new appointments were made with the club subject to a takeover bid led by Kyril Louis-Dreyfus and Juan Sartori, so it may be understandable why Smith was asked where Johnson's and Sartori's appointments 'fit into the ongoing takeover picture' at The Stadium of Light.
In response to that question, Smith revealed that these appointments are part of the 'broader change' going on at the club and claimed that the potential new investor/investors 'were kind of involved' in these changes. He said: "It is our understanding that this change of structure is closely associated with what we expect to be a change in the shareholding structure at the club, and we also understand, from people we've spoken to who were involved in the head coach appointment – the potential new investor or investors were kind of involved or at least aware of that process, kept abreast of that process.
"So, you know, it remains our understanding, that is still developing and that is still likely to happen – also, that these changes should be seen as part of that restructure and that broader change."
Are you excited about Sunderland's restructure?
YES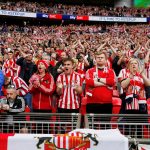 NO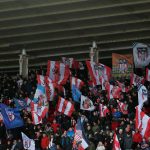 TIF Thoughts on what Smith had to say about the takeover and Sunderland's recent changes…
This Sunderland takeover is yet to be officially completed, but if those behind the deal really did have influence over these recent significant changes at The Stadium of Light, then it would seem as though it isn't that far off reaching completion, as surely they wouldn't have any influence over these decisions if the signs weren't very good that a deal is close to being reached. 
If that is the case, then it's probably good for Sunderland that those behind this takeover had some influence over the manager and sporting director appointments, as it allows them to have the club structured as they want it and with people who they seemingly approve of in the relevant positions before coming in themselves.