Phil Smith appeared on the latest edition of The Roar Podcast from The Sunderland Echo, during which the journalist spent some time looking ahead to the January transfer window. 
After he was appointed as Sunderland's new manager on 5th December, Lee Johnson addressed his January transfer plans earlier this month, with the 39-year-old stating that while it will be "difficult" for the Black Cats to do business in January, he is of the belief that they do have "some headroom" to get deals done. 
While discussing the January transfer window on this podcast, however, Smith explained that "there's only room for one more player over the age of 21" at The Stadium of Light and the journalist went on to say that he expects the North East club to have difficulty selling players next month. 
Smith said: "I don't think it's going to be an easy window to move players out because it's something we've talked about in the past, whereby, the players who aren't getting in Sunderland's team at the moment are all commanding a pretty good wage for this level and it's not going to be easy to find another suitor, particularly given the current uncertainty that's going on with the league and the pandemic and what have you."
Do you think Sunderland will sign anyone next month?
YES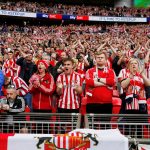 NO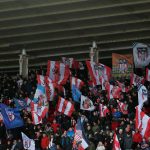 TIF Thoughts on what Smith had to say about player sales in January…
So, on top of the transfer market difficulty that League One's salary cap presents, it seems as though Johnson's potential January transfer plans may also be dealt a blow by the challenge of selling players in order to free up more space within their squad to even be able to bring other players in. 
Perhaps you could say that this is a problem presented to Johnson as a result of decisions made at the club prior to his arrival, with Sunderland now having high-earners on the books who the new manager does not seemingly deem essential to his plans moving forward, with Smith suggesting that some of these players on high wages aren't getting much game time at present. 
If Sunderland can't sell players then that does clearly limit what Johnson can do to boost the Black Cats' promotion hopes this season and it will surely make the transfer window more difficult for him. As a result, perhaps you could argue that whatever business Sunderland do next month needs to be well thought out so that the North East club can make the most of their January business if they are limited in what they can do.