James Copley, Phil Smith and Mark Donnelly discussed all of the latest Sunderland news during the most recent edition of The Roar Podcast, where Smith spent some time talking about the future of new Black Cats boss Lee Johnson.
Johnson was appointed as the North East club's new head coach last week and he's already overseen two games as Black Cats boss, the first of which saw Sunderland lose 1-0 to Wigan Athletic in League One last Saturday and the second of which saw the North East club claim their first victory under the 39-year-old, as his side beat Oldham Athletic 2-1 in the Papa John's Trophy on Tuesday. 
Despite the manager guiding Sunderland to their first win under him on Tuesday, Smith was hesitant to share too much optimism over Johnson's future at The Stadium of Light during this podcast, as the journalist indicated that he believes the impending Black Cats takeover led by Kyril Louis-Dreyfus and Juan Sartori will heavily determine how much success he enjoys at Sunderland, saying:
"It's very difficult at the moment to be definitive in how we assess these things because we still don't know about the takeover, and the takeover is the thing that will ultimately define whether Kristjaan Speakman and Lee Johnson will be successful. 
"Because yeah, it's up to these guys to make the right decisions, to do the right things; it's up to Lee Johnson to manage games well, to pick the right team; it's up to Kristjaan Speakman to hire the right people, so they have important decisions to make, but as we all know from what we've watched over the last two and a half years and even further back than that, it's all about whether they get the support right from the very top, the support and stability they need to enable them to make those decisions properly. 
"At this point, we still just don't know exactly how the takeover's going to break down, what it's going to mean, who's going to be in charge and whether this really is a new era in which these guys get the support. 
"At the moment, there's still just this big question mark for me. I can't come out and say, 'Wow, what an amazingly exciting thing this is, I'm so positive about the future,' because we've seen a couple of the pieces of the puzzle fall into place and I'm encouraged by that, but we're still waiting for that big one – and until we get that, it's hard to really feel like we're moving in a new direction."
Do you think Johnson will lead Sunderland to promotion?
YES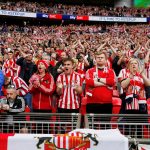 NO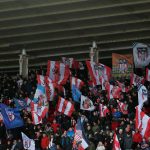 TIF Thoughts on what Smith had to say on the takeover and Lee Johnson's potential future success…
It may be understandable why Smith is reluctant to share too much excitement about the future of the club with Johnson leading the first team amid the impending takeover, as it may be fair to say that those making the decisions above Johnson will have as much of an influence as anyone over how the Black Cats progress from here. 
Additionally, considering that Sunderland are currently at the lowest point in their illustrious history and their current ownership has been criticised by fans and journalists alike throughout their tenure at the club, it's perhaps also understandable why Smith seemingly thinks that those above Johnson in the Sunderland hierarchy and their decisions could well make or break him as head coach, and so, if this takeover is going to happen, then hopefully for Sunderland fans and Johnson, it happens sooner rather than later and that plans for the future with this current head coach and the other pieces of the puzzle in place can really start being formalised.