On a recent edition of The Roar Podcast from The Sunderland Echo, James Copley spent some time talking about what he expects Kyril Louis-Dreyfus' first priority to be at The Stadium of Light following the completion of his Black Cats takeover. 
This deal has been in the works for months and it was announced last week that the son of former Marseille owner Robert Louis-Dreyfus has come to an agreement with Stewart Donald to acquire his controlling stake in Sunderland. Now, the EFL's Owners' and Directors' Test is the final hurdle to be cleared before this deal is done, though it's been claimed that 'no one involved in the process is expecting any issues' on that front.
So, with it looking like it may only be a matter of time until this takeover has officially reached completion, Copley had this to say on what aspect of the club the incoming owner may first address upon passing the Owners' and Directors' Test and taking over the North East club:
"I think more structure. I think they've alluded to [it] in their comments when the takeover was announced, to get a more balanced sort of recruitment strategy in place, more data-driven, I think that would probably need to happen sooner rather than later because it is an area which has let Sunderland down maybe over the Premier League era as well. 
"So, I would be excited to see what happens with that and there was a quote in there from Dreyfus that said 'a production line of talent from the U23s to the first-team' – I like the sound of that a lot. So, yeah I think that should be his first priority."
Are you excited by Copley's claim?
YES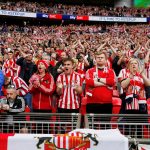 NO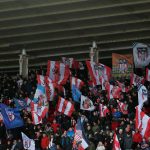 TIF Thoughts on what Copley had to say about Louis-Dreyfus' first priority…
As Copley alluded to, Sunderland's recruitment in the Premier League era could be criticised, as they rarely made a net transfer profit in a given season. 
Despite that spending, they also rarely managed to finish in the top half of the top flight. Following their first season in the Premier League, the 1996/97 campaign, the North East club were even relegated from the Premier League on a total of four occasions and that all ultimately led to them ending up in the third tier now, reaching the lowest point of their history. 
So, you could certainly argue that one of the areas they've struggled over the years has been in terms of their recruitment, as despite investing heavily in the transfer market over the years, they failed to really progress too far beyond trying to just survive in the Premier League, year on year. 
With Copley suggesting that Louis-Dreyfus will bring positive change in this particular area, perhaps that is exciting news for Black Cats fans and it will be interesting to see exactly how the new Sunderland owner seeks to improve this area.