Sunderland winger Aiden McGeady appeared on the latest edition of the SAFC Unfiltered podcast where he spent some time discussing Phil Parkinson's tenure at The Stadium of Light. 
McGeady has been reintegrated into Sunderland's first-team setup following the appointment of new Black Cats boss Lee Johnson earlier this month. He hadn't featured for the North East club this season under previous Sunderland manager Phil Parkinson. In fact, after spending from the end of January until the end of July on loan at Charlton Athletic, the former Republic of Ireland international hadn't featured for Sunderland since November 2019 before returning to the squad under Johnson on 5th December. 
Speaking to Frankie Francis and Danny Collins on this recent edition of the SAFC Unfiltered podcast, McGeady has revealed how Parkinson "banished" him from Sunderland's first-team setup, saying: (12:40)
"The day that he banished me from the training ground, I went into say to the lads in the canteen and I was like – 'lads, I'm done' and everyone was like – 'what are you talking about?' – 'I'm done, he's just binned me off.' 
"He used to call me in for meetings all the time and ask my opinion on things – what did I think of this? What did I think of the team? He would call me and Grant Leadbitter in every couple of days to ask [for] our thoughts on things. 
"Leading up to the Gillingham game – (13:37) on the Tuesday he called me in and said – 'listen, you're our best player, we need to get you on the ball more in the final third and all that sort of stuff' – I said 'that's fine I agree' – he said – 'I'm going to play you number 10 against Gillingham' – I was like – 'yeah, cool.' 
"On the Thursday, he called me in again and he said – 'look, I'm going to change it, I'm going to play two strikers and three at the back so you won't be playing. I was like – 'okay, fair enough.' 
"I was on the bench for 90 minutes, then we were off the Sunday, I came in, trained on the Monday and then the Tuesday morning I got told to go out and see him again – I hadn't even changed into my kit yet and I got told by the assistant manager at the time to go up and see him and then he literally just said to me – 'listen, I don't want you around the place anymore – I just feel that you're maybe too negative for the group' – (15:11) I was absolutely raging, obviously."
Should Parkinson have 'banished' McGeady from the first-team setup?
YES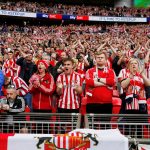 NO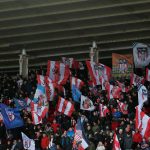 TIF Thoughts on what McGeady revealed about his time under Parkinson…
Last season, Sunderland narrowly missed out on a League One play-off place and when the season concluded, they'd scored fewer goals than all but two of the teams to be placed higher than them in England's third-tier. 
Meanwhile, though McGeady only made 10 appearances for the North East club under Parkinson, only six Black Cats players scored more goals for Sunderland under the 53-year-old than the £653k-rated winger did, with all six of those players making at least twice as many Black Cats appearances as McGeady did during Parkinson's tenure. 
With that in mind, perhaps it'd be fair to say that not banishing McGeady would have improved the quality of Sunderland's attack and, ultimately, their promotion prospects, especially as it appears as though he was seen as a first-team leader before this falling out, judging by what he revealed about the conversations he used to have with the ex-Sunderland boss. 
If Parkinson felt that McGeady was a negative influence, then perhaps this was a decision that he had to make, and with Sunderland's form improving following McGeady's exit from the first-team setup under Parkinson, maybe his decision could be backed up but it's difficult to argue that Parkinson didn't harm the quality of his attack by banishing McGeady.