Former Sunderland striker Stephen Elliott appeared on the most recent edition of The Roar Podcast and during the show, he spent some time talking about the appointment of the Black Cats' next manager following the sacking of Phil Parkinson this past weekend. 
Parkinson departed from Sunderland on Sunday following their 1-1 draw with Fleetwood Town on Friday. The Black Cats managed to earn a total of 23 points from the 13 League One games that Parkinson oversaw this season before he was sacked. They were two points behind Ipswich Town, who sat inside of the play-off zone and had played a game more than Sunderland, so this evidently wasn't good enough for the decision-makers at the North East club. 
On the topic of replacing Parkinson, Elliott claimed that the appointment of Sunderland's next manager is going to be 'huge' on this podcast, with the ex-Republic of Ireland international explaining that it's imperative for the Black Cats to get out of the third tier, suggesting that they've already been in League One for too long, saying:
"I'm just hoping now that this next appointment, whoever makes the appointment, makes sure that it's the right appointment, it's somebody that they've thought out and somebody that can get a proper reaction out of the club. 
"No disrespect to Jack Ross and Phil Parkinson, over the last few years, there's been sporadic times where the team have been doing okay during their tenure but I think, in general, in this division, Sunderland's got to be pushing right at the top of the table regularly and I think where they have been, in time, hasn't been good enough and that needs to be looked at. 
"This new man coming in is a huge appointment, for me, because it has to change quickly because Sunderland Football Club's too big to be lingering about in this level even for this amount of time but hopefully, this new guy, whoever it may be, can change that." 
Do you think Sunderland will be promoted this season?
YES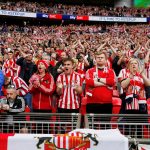 NO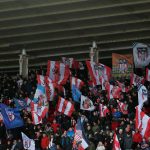 TIF Thoughts on what Elliott had to say about the appointment of Sunderland's next manager…
Considering the prestigious history of the Black Cats, it's perhaps not a surprise that Elliott seemingly believes that Sunderland have already been in the third tier for too long, with the North East club said to be enduring the lowest point in its history at present, with this being their third consecutive season in League One. 
As a result, we agree that it's important for Sunderland to start rising up the English football pyramid as quickly as possible and so, it's difficult to disagree that the appointment of the North East club's next manager will be crucial for them as they hope to earn promotion this term. 
They are still outside of the play-off places at present having played one league game since Parkinson's departure, but it may be fair to say that they are still well within touching distance of a play-off place or even, potentially, an automatic promotion place, so if their new manager can get even more out of this squad than Parkinson did, then perhaps that would give the Black Cats the boost they need to rise up the table and end this period in the third tier this term.