JJ Bull has been speaking on the latest edition of The Totally Scottish Football Show about everything concerning Scottish football.
One of the topics that he spent a bit of time on was Rangers, who bounced back from their 3-2 defeat in the Scottish League Cup to beat Motherwell in the Scottish Premiership and move 16 points clear of Celtic.
This led the Daily Telegraph reporter to discuss how Steven Gerrard seems to be managing his players as opposed to how he has done it in the past as after they lost to St Mirren, Gerrard was not that critical of his team – but has been in the past.
So, when asked if he thinks Gerrard is dealing with his players in public better, he said this:
He said: "You have got to do stuff like that. Every manager will learn as they are going along, but a lot of it is built on confidence; you don't want to derail your players' confidence.
"You can't undervalue how important players being happy, confident and motivated is.
"If you start slagging them off because they don't give you enough in one unlucky game, then it doesn't make sense and makes it all about you rather than the team.
"One thing that Steven Gerrard has done – I think some of the stuff he said at the start of his managerial career sounded quite focused on himself and protecting his reputation and I think he doesn't do that.
"I think he has changed the way he talks to the press a little bit and about his players, especially."
Do you think Gerrard has changed his style?
Yes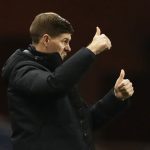 No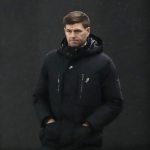 TIF Thoughts on Bull's observations…
Rangers have had an incredible start to the season, performing well in the league and the Europa League until that defeat to St Mirren.
However, they responded well with the win on Saturday despite trailing at half time.
So, there is probably no real reason for Gerrard to be annoyed with the Gers cruising at the top of the league, but it was good to see him not slate his players in public after that defeat to St Mirren.
So, Bull makes some interesting points on these changes that Gerrard is making, and perhaps that is coming from him gaining more experience as a manager, and we will be keen to see how the Gers do for the rest of the season under Gerrard's guidance.