During the latest edition of The Price of Football podcast, football finance expert Kieran Maguire spent some time talking about the downside to Dave King's plan to sell his shares in Rangers to the Club 1872 fan group. 
King stepped down as chairman of the Glasgow club last year but he retained his shares in the club, with the businessman currently the largest individual shareholder in Rangers. 
So, with Club 1872, who are currently the sixth-largest shareholders in the Gers, being given this opportunity to become the club's largest shareholders if they can raise the money to buy King's shares within the three-year period of time they've been given to complete the transaction, Maguire had this to say on "the downside" to the ex-Rangers chairman's plans: (18:49)
"The downside of that is that somehow, they've got to raise £13m over that period so they're now trying to persuade fans. It would be a pretty tough ask, they need, effectively, 26k fans to put £500 each into this and people in Scotland are suffering from the pandemic just as much as we are. It's certainly quite radical."
Do you think Club 1872 will be able to complete this transaction in time?
YES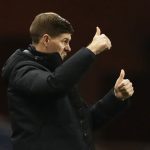 NO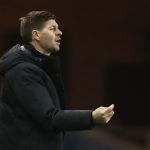 TIF Thoughts on what Maguire had to say about King's plans…
Maguire makes a good point in saying that the harmful economic impact of the pandemic could make it more difficult for the group to raise funds and complete this transaction than it otherwise would have been before the pandemic. 
However, it remains to be seen whether or not the UK's economy picks back up over the next few years and so, we can't yet say for sure whether or not the three-year period of time that the fan group has been given to complete this transaction is long enough.
Back in the summer, the Gers managed to sell over 40k season tickets despite being in the midst of a pandemic and judging by what Maguire had to say, the number of fans that Club 1872 are hoping to secure investment from is far less than that, so with that in mind, perhaps Club 1872 have a decent chance of completing this transaction within three years.