JJ Bull has been speaking on the latest edition of The Totally Scottish Football Show about everything to do with Scottish football, and one of the main topics that he spent a lot of time on was the Scottish Cup Final.
The Bhoys beat Hearts on penalties after a 3-3 draw to lift the 2019/20 Scottish Cup, and there were many talking points from the game, which the Daily Telegraph reporter went into great detail about.
One of these talking points was Odsonne Edouard's panenka penalty to make it 2-0 to Celtic in the first half.
Bull seems to have been annoyed by this penalty from Edouard against his former teammate Craig Gordon, and he actually got into an argument with fellow guest Laura Brannan over the spot-kick.
He said: "I don't say you shouldn't be taking those penalties, because I do quite like them.
"It's just so annoying that it's so clearly going to be Celtic that win it, and then that penalty comes along and the way he takes it.
"There's a certain arrogance to it, but I quite like people with arrogance sometimes, I can't really explain what I mean, but it frustrated me at the time."
Do you think this was a disrespectful penalty?
No, it was class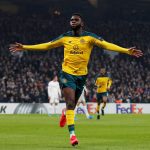 Yes, he shouldn't be doing that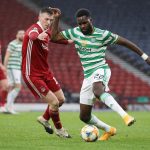 TIF Thoughts on Bull's complaints about the Edouard penalty…
The Frenchman's penalty was beautifully done, but if it had gone wrong, then we think that Bull would have cause for complaint because he would have just looked stupid if he just chipped the ball into Gordon's hands.
However, he didn't, and he scored, and we feel that he should be praised for that.
We understand why Bull thinks that it shows arrogance, but Celtic had to work hard for that win in the end, and though this goal made it 2-0 at the time, Hearts fought back and took the game all the way.
So though we sort of see Bull's point, we feel that Edouard should be praised for that penalty instead of ridiculed.