Celtic legend Chris Sutton has recently talked about the need for Peter Lawwell to reveal the reasons why he is still backing Neil Lennon.
Sutton was a guest on the latest episode of the Record Celtic podcast and the panel discussed multiple issues involving the Bhoys. Sutton gave his opinion about Peter Lawwell and wants the club's chief executive to publicly state why he is backing Lennon to succeed at Celtic.
Lennon has previously revealed that Lawwell has been 'very, very supportive' of him. More recently, a meeting was held involving Lennon and the club's board. It turned out to be positive in nature and it was reported that Lennon still has the backing of the club's hierarchy.
Does Lawwell have any valid reason to back Lennon?
Yes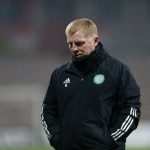 No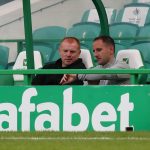 Sutton suggested that perhaps Lennon is doing some good things behind the scenes and Lawwell has been attentive to that.
He said: "Clarification is all is what is needed at this moment in time because the Celtic fans are all up in the air. And the issue is, we can talk about the protests later, but you'd struggle to find a Celtic fan who actually thinks that Neil Lennon should still be at the club.
"So really, is it not up to Peter Lawwell to come out and just clarify? Maybe Neil Lennon is doing stuff behind the scenes and Peter Lawwell can see a method and a plan. Why doesn't he come out and tell us? At this moment, everything is up in the air because Peter Lawwell hasn't clarified the situation. You have to tell us why you're backing Neil Lennon and I think that's a huge issue."
TIF Thoughts on Chris Sutton's comments regarding Peter Lawwell…
In a recent statement from the club, Lawwell said that Neil Lennon and his staff are 'determined' to succeed at Parkhead and he urged for a need for strength in adversity. He said that while supporters do have real concerns about the club, every decision that the hierarchy is making is with the club's best interests at heart (as per Celticfc.com).
So while it is clear that Lawwell is still backing Lennon, it is yet to be ascertained why he is doing that. That is what Sutton wants to hear because the club have won just two games out of their last 10 outings and because of that, there is little reason to believe that Lennon can still turn things around at Parkhead.