Journalist Nathan Judah believes that Wolves could have a star on their hands for the next decade in the form of Ki-Jana Hoever.
The young defender made just his third appearance for Wolves, and his first ever start in the 1-0 defeat away at Old Trafford in midweek, but he certainly didn't look too out of place in the game, earning himself a 6.6 rating on WhoScored, above the team average.
And speaking on the E&S Wolves Podcast (18:23), Judah believed that from the few things he has seen of him, that this could be a really special player for the club moving forward:
"Fabulous at 18 years old. I mean I said at the time that could be a sneaky great signing from Wolves. And look, he's only played one game so I'm going to big him up too much but at the same time he looks a player and those are the kind of players that are going to be crucial to you going forward for the next 5/10 years"
Would you like to see Ki-Jana Hoever getting more first-team minutes?
No, he's not that good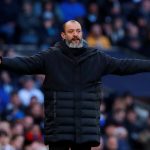 Yes, he's a solid player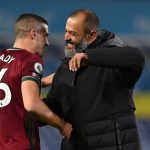 Nuno Espirito Santo has said in the past how much he believes in having a core of players in the team to build around, so if Hoever ends up being as good as Judah says he is, then it's very possible he could be onto something at Molineux for the next few years. Although whether or not the Wolves boss will be around for that long, we shall just have to wait and see, especially if his name keeps being brought up about moving to a new club.
It certainly is a big claim to make at such an early stage in his career, and with an apparent price tag as high as £13.5m on his head for an 18-year-old, Judah could very well be adding some extra pressure on such young shoulders giving him something to live up to.
But at the very least he's got plenty of time to prove himself right, and given the sparsity of his appearances so far, it doesn't look as if they're in any rush to find out his level just yet.