Rob Lee has been discussing the value of West Ham United during an exclusive interview with This is Futbol.
With The Guardian reporting as recently as September that a US consortium had a £400m bid to take over the club rejected, you could be forgiven for wondering what the club's actual value is.
Given that the current owners rejected the aforementioned proposal, it's probably fair to say they value the club at a higher value. Things are going well for the Hammers on the pitch currently, with David Moyes' side picking up their sixth victory in 12 Premier League fixtures so far this season at Leeds United on Friday night thanks to goals from Tomas Soucek and Angelo Ogbonna (as per BBC Sport).
Lee, who played for West Ham in the 2003/04 season, admitted that he struggles to put a precise value on the east London-based club and suggested that the current owners would be looking to squeeze every last penny out of any potential buyers, referring to Karren Brady's apparent valuation of £800m. Here is what he had to say:
"Was [the asking price] £800m? I suggest that they snap their hands off. Maybe that's Karren Brady trying to sell the club.
"I don't know, how do you value your club? I was trying to work it out, with so many clubs going through sell-outs and somebody coming in to buy [clubs]. Is it valued on the players you have? Is it valued on the ground; the training ground?
"The training ground is not great, it's way off being a Premier League training ground. The ground is rented and what are the players worth? Declan Rice is their biggest asset at £50-60m, I don't know how you value that, it's very, very difficult to value the club. If we're talking about £350m for Newcastle, it's certainly not worth more than that, is it?"
Would you say the club is worth more than Newcastle United?
Yes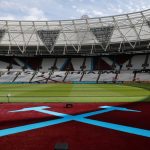 No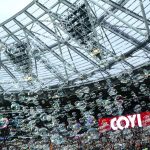 The former Premier League player decided to look to the recently proposed takeover of another of his former clubs, Newcastle United, in order to try and understand what is a fair value for the Irons.
For the time being, however, there doesn't appear to be a bid on the table that meets the demands of the current ownership and so despite any paper talk, a takeover of West Ham does not appear to be in the pipeline.