Joe Masi and Luke Hatfield discussed all of the latest West Bromwich Albion news on the most recent edition of The Express and Star's Baggies Broadcast podcast and the journalists spent some time talking about Conor Gallagher, who is on loan at Albion from Chelsea for the 2020/21 campaign, during the show. 
Gallagher had never played for Chelsea's first-team before making the move to fellow Premier League side West Brom back in September but he did gain some first-team experience last season when he spent time on loan at Championship club Charlton Athletic from August until January.
Whilst at Charlton, he scored six goals and provided four assists in 26 league games before joining a different second-tier side, Swansea City, on loan for the remainder of the 2019/20 season in January and made seven assists in 19 Championship games during that period. 
The 20-year-old midfielder made his top-flight debut for Slaven Bilic's side versus Burnley in October and he has appeared in each of West Brom's five Premier League fixtures since that Burnley game and even managed to score his first Premier League goal in the Baggies' 1-0 win over Sheffield United at the weekend. 
With that in mind, perhaps it's understandable why Masi waxed lyrical about the £4.86m-rated man during this podcast and shared that he thinks he might even be able to compete for a place in Chelsea's team next season if he keeps his current form up, saying:
"The boy is very, very special, isn't he? This is exciting, really – ten games into the season, he's made such an impression that I think I'll follow his career now forever. I know it sounds really weird, but you get these players every now and again – you see these players and they just stand out, and you can't not form an attachment to them.
"You're starting to think, how good is this boy? This lad really, really is special and he's so well-rounded. He is an unbelievable signing.
"If he carries on like this, then, could he go back [to Chelsea] and compete for a place? I'm sure he could. He is an absolutely fabulous player and a smashing lad by all accounts – I think Bilic has been really, really impressed by him off the pitch as well as on it."
Do you think Gallagher could compete for a place at Chelsea?
YES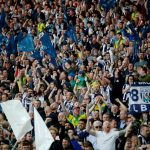 NO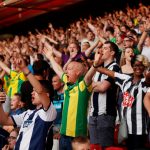 TIF Thoughts on what Masi had to say about Gallagher…
You don't need to look beyond the league table to know that Chelsea are far stronger than West Brom at present so it's a big compliment from Masi to say that Gallagher could potentially compete for a place in Frank Lampard's side. 
While the competition for places would certainly be tougher at Stamford Bridge and we may need to see more from Gallagher at Premier League level, as Masi suggested, before stating with certainty whether or not he should compete for a place in Chelsea's squad, it is difficult to disagree with Masi's suggestion that the 20-year-old may be capable of getting into a squad competing at a higher level than relegation-battling West Brom, based on his performances so far this term. 
Gallagher is West Brom's highest-rated (6.98) player for the 2020/21 Premier League campaign according to WhoScored, while he has played the second-highest number of key passes of any Baggies player (1.2). He's also made the highest number of tackles of any West Brom player (3.8) and completed more dribbles than all but two other West Brom players (1.3) per top-flight game this term. 
If he does continue to perform at this level throughout this season, he may well put himself in Lampard's plans for next term.