West Bromwich Albion podcaster Chris Lepkowski has been discussing the recent news of Slaven Bilic's sacking as Baggies boss. 
This comes after Lepkowski recently made an appearance on West Brom-themed podcast The Liquidator that was recorded shortly after it was revealed that the club had sacked Bilic after just drawing 1-1 away at Manchester City in midweek.
On the topic of Bilic's sacking, Lepkowski had this to say on the matter.
He said: "I actually feel a little bit angry towards the players, because if they're willing and able to do that against Manchester City, then where were they in previous games where they didn't turn up?
"A lot of this is on them. and players get a real easy ride from a lot of fans in terms of when we go to blame somebody, we generally blame the manager because it's his name above the door, but the players have to take on some of this responsibility for the failings. They should have produced more performances like that."
So far this season, West Brom have lost eight, drawn four and won just one game in the Premier League, which is probably why the club felt the need to sack Bilic.
Do you think the players are to blame for Bilic's sacking?
Yes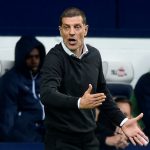 No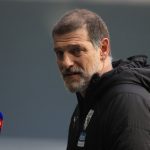 TIF Thoughts on Chris Lepkowski comments on the West Brom players…
Given how the players are the ones on the pitch working to get results for the club and looking at how they've started this season, an argument could be made that it was the players who let Bilic down instead of the other way around.
Now that the club have replaced Bilic with former England manager Sam Allardyce, it is now up to him to get these players on track and putting in performances on the pitch to help the club avoid relegation.
Given how the 66-year-old has taken charge of 511 games in the Premier League throughout his managerial career, he certainly has enough experience under his belt to know the ins-and-outs of how the league works, which plenty of Baggies fans will be hoping will put him in good stead for this latest job.