Former Liverpool man Stevie Nicol believes Joe Mourinho is using his latest press conference to push Dele Alli out of the club.
Speaking after their win over Stoke City in the Carabao Cup quarter finals, in which the midfielder gave the ball away allowing the Potters to equalise, Mourinho said that 'a player in that position is a player that has to link and create and not to create problems for his own team'.
And giving his analysis on ESPN FC (24/12), Nicol believes that there was a lot more intent behind the message than just saying he had a bad performance on the night.
"It sounds like he just wants rid of him. And coming up with a statement like that from the coach has got 'please get this guy out of here' written all over it."
Do you think Dele Alli should leave Spurs in January?
Yes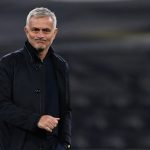 No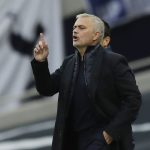 Alli's future at the club is very much in doubt at the moment, having only made 11 appearances so far this season and French side Paris Saint-Germain reportedly set to offer him a way out in January (although whether or not Thomas Tuchel's sacking will have an impact on that, we'll just have to wait and see).
So if Mourinho was putting him 'in the shop window' as it were, giving other teams a chance to see what he has to offer them, it wasn't exactly the best of nights for the head coach or the player. And with the January transfer window just around the corner, time is running out for Alli to prove himself to either his current team or a prospective one.
We've spoken before on This Is Futbol that the Alli transfer isn't going to be straightforward, both when it comes to getting a fee for him, or whether or not the bigwigs will even entertain the idea of letting him go at all.
As with any transfer saga, there are sure to be plenty of twists and turns ahead, and with there seemingly being multiple parties all looking out for their respective best interests, it could be one that gets dragged out until the very last minute.