Lots of Spurs fans are all thinking the same thing after news came out regarding French side Paris Saint-Germain.
The French side parted company with boss Thomas Tuchel, and the latest reports have been claiming that former Spurs boss Mauricio Pochettino is the front-runner to take over in the French capital.
However, it's not necessarily the fact that he could be set for a new job that has got the supporters talking, let's face it someone with his track record as a manager was never going to be out of a job for long.
It's who his first move in the transfer market might be for, and given the recent reports about a move by PSG for out of favour midfielder Dele Alli, it didn't take much for them to put two and two together and think that a Pochettino appointment could speed the process up a bit:
Spurs fans react to news Mauricio Pochettino potentially going to PSG
"So now we know why Dele Allis is tipped to join PSG"
"Dele & Eriksen will have a new home"
"So Poch to PSG is on then. That means Dele will not doubt follow, I just hope Kane isn't tempted to join!"
"The subtext in this story is Poch signing for PSG and both his and their admiration for Dele. If we do end up losing him to PSG, it will be a massive loss of a creative outlet"
"Dele has to go somewhere at this point so he doesn't rot and fester on the bench. PSG makes a lot of sense now!"
Do you think Dele Alli should leave Spurs in January?
Yes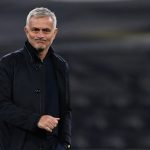 No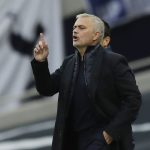 You certainly cant blame then for making the connection, Alli was at his best under the Argentinian's tutelage, so a recoupling could be what he needs to get his playing career back on track.