A lot of Tottenham Hotspur fans have flocked to a tweet that was recently posted by Spurs-focused Twitter account @thespursweb which shared some footage of a post-match interview with Tottenham manager Jose Mourinho following his side's 2-1 loss to Liverpool at Anfield on Wednesday evening. 
In this interview, which was originally shared on Twitter by Amazon Prime Video Sport, Mourinho praised his side's performance, stating that they "had the best chances to win," and revealed that at the end of the game, he told Liverpool manager Jurgen Klopp that "the best team lost." 
So, how have these Tottenham Hotspur fans been reacting to Mourinho's interview? 
This footage caught the attention of many Tottenham fans after it was relayed on Twitter by @thespursweb. Many fans of the north London club reacted positively to the interview, taking this opportunity to praise Mourinho, while some Spurs supporters shared some excitement about how they believe their team will react to this loss.
Listen to the man he knows we lost so what it happens we go again don't despair

— Ben Archer (@benarcher60) December 16, 2020
Get ready for Jose to absolutely make us explode as a team now. I can't wait. Gonna be bits.

— ? (@spurs________) December 16, 2020
Class(ic) Jose! Give it to 'em!!!

— deeps (@deep99) December 16, 2020
Shots fired at Pep ??

— SyeemAzadi (@Azadi80) December 17, 2020
@JoshTrayte Okay tbf this is class…

— Alex (@alexclift27) December 16, 2020
Do you think the best team lost this game?
YES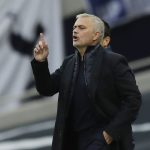 NO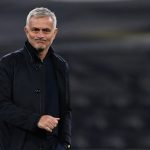 Best team lost today. He's right. We move.

— Gjallarhorn (@Gjallarhorn18) December 17, 2020
LEADER

— John Harrison (@TheRoundhead42) December 16, 2020
All in all, it's clear that many fans of second-placed Spurs are behind Mourinho and took his post-match comments well.