Football.london's Tottenham Hotspur correspondent Alasdair Gold has been discussing Jose Mourinho's comments on the reason for Tanguy Ndombele's absence from Spurs' squad for Sunday's Premier League win over Arsenal during the latest video that has been posted to his YouTube channel. 
Prior to kick-off in Sunday's north London derby, Mourinho explained that he and his coaching team were expecting Ndombele to be available for their clash with Arsenal "until the last moment," however, as stated by Mourinho, on the morning of the game, the French midfielder "decided he was not ready" and that led to him sitting this game out. 
The Portuguese coach altered the wording of his explanation for Ndombele's absence from his squad for Sunday's game in his post-match press conference, though, with the 57-year-old then stating "we decided" that he wouldn't play on the morning of the game, seemingly indicating that the decision to not include Ndombele was made by him and his coaching staff, rather than the player. 
Gold shared his thoughts on Mourinho's change of wording during this recent YouTube video and the journalist seemingly believes that the manager decided that how he initially explained Ndombele's absence may not have been wise over the course of Sunday's game, saying:
"I thought it was quite interesting that when we got to after the game, Mourinho revised what he said and when he was asked about players that were doubts, he actually said, 'we decided that he wouldn't play.'
"It was quite a big moment in terms of – no one will have told Mourinho, 'oh, mate, that was a bit harsh' – Mourinho doesn't work like that, Mourinho doesn't get told what to do. 
"Mourinho clearly, over the course of the game, has kind of thought to himself, well, you know, that's probably a bit counterproductive, that's not maybe fair on a guy who has been one of our most important players this season so far, who's been fantastic. He's got this little issue and he'll be back, hopefully, very soon."
Are you happy that Mourinho changed his wording when explaining Ndombele's absence?
YES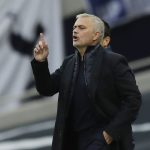 NO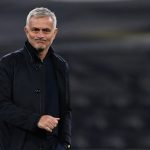 TIF Thoughts on what Gold had to say about Mourinho's comments on Ndombele's absence from the Spurs team for Sunday's fixture…
Given that this was a derby match, perhaps it would go down better with Tottenham fans if the player himself was not the one who decided to pull out of the squad for this game and instead, the coaching team took responsibility for that decision. 
As a result, perhaps it was wise of Mourinho to change his wording when explaining Ndombele's absence from Sunday's game and maybe his revised explanation will go down better with Spurs fans and the player himself. 
However, perhaps it was easier for Mourinho to shoulder more responsibility for the decision after Tottenham had won the match. If Spurs had lost to Arsenal, would the manager have been more reluctant to say "we decided" instead of "he decided" when discussing Ndombele's absence from the squad? 
It may be impossible to know but hopefully, for Spurs, both the player and the fans are happy with Mourinho's revised choice of words.