TalkSPORT's Alex Crook believes that Tottenham's draw with West Ham United earlier in the season could have left a long-lasting effect on the team.
Jose Mourinho's men had been scoring plenty of goals in the games leading up to that match, most notably scoring six at Old Trafford the game before.
And speaking on the TalkSPORT Gameday podcast, Crook thinks that the capitulation by Spurs against the Hammers could end up being a turning point in the season, although not because of the points they dropped on the day, but rather what it has possibly turned them into.
He said: "I think in many ways, the worst thing that happened to Tottenham was their capitulation against West Ham, because up until that point, they had been a bit more free-flowing. All of a sudden, they concede three goals in nine minutes and Jose Mourinho, the natural pragmatist that he is, goes back to being a defence-minded manager, a cautious manager – and it's going to cost them."
Does Jose Mourinho need to change his style of play to be successful with Spurs?
Yes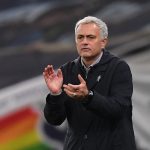 No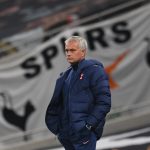 You can certainly make the case for that being true, as Spurs haven't scored more than two in the Premier League since that West Ham game, and have reverted back to being more defence-minded, best exemplified in their recent draw with Wolves when they only had one shot in total after the 21st minute.
But at the same time, Mourinho does deserve a little bit of credit, because they're still managing to get some good results from it, such as the 2-0 wins over Manchester City and north London rivals Arsenal at home, while they're not exactly out of the title race being six points off, so it's not been a total disaster since.
It's still probably a bit too early in the season to work out if that one game will indeed change a lot within the team and their overall philosophy, but one thing is for certain – if Spurs and Mourinho pick up enough wins with this style of play to mount a serious title challenge come the end of the season, then people might need to start considering whether or not the Spurs boss was right all along.