Fabrizio Romano has appeared to rule out Tottenham Hotspur making a move for Atalanta midfielder Marten de Roon.
The Dutchman and former Middlesbrough player is reportedly on the radar for a number of clubs worldwide including Spurs, Manchester City and Barcelona among those that are reportedly prepared to make a bid.
However, speaking on the latest episode of his Here We Go podcast, Romano seemed to put to bed any chances that Spurs would be allowed to go after him, believing that the Italian side are set to refuse any and all offers that come their way, but that Spurs fans shouldn't give up hope just yet.
He said: "At the moment, there is nothing with Tottenham – and what they are saying on the Atalanta side is the player is staying in January, they are not going to sell De Roon in January. So let's see in summer, just because Atalanta with their side, they always sell players if they receive some bids. But at the moment, there is nothing for De Roon."
Do you think Marten de Roon would be a good addition to the Spurs team?
Yes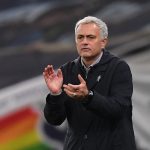 No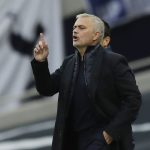 So it appears Tottenham shouldn't necessarily be cancelling plans to bring him in right now, just putting them aside for a couple of months and then addressing things later.
This is arguably a smart move on both sides of the deal, but more so on Tottenham's side because at that point they will have a much clearer idea of where they are as a club when the season comes to an end.
What European competition they are in (if any), where they have finished in the league and what prize money that entails, which out of contract players will be gone and whether or not Jose Mourinho will still be there.
And if they were to theoretically spend big money on him in January and then end up in the Europa League again, then it might be a huge financial gamble that the club wouldn't be in a position to start paying off just yet.