Plenty of Tottenham Hotspur fans have been discussing their centre-back options amidst reports that they could potentially be after Fiorentina's Nikola Milenkovic.
A recent report from Italian outlet La Nazionale has claimed that Spurs are one of two clubs that have spoken to the player's agent in hopes of bringing the 23-year-old Serbian defender to England, with the other one being Manchester United. The piece later goes on to state that the Italian side are unlikely to take anything less than €25m (£22.8m) for his services.
Whether or not this is going to be instead of or in addition to one of the other transfer targets that Spurs might have in mind, with journalist Rob Guest recently hinting that they could be about to go back in for Inter's Milan Skriniar, we'll just have to find out.
But the news that the club are interested in bolstering their backline has certainly got fans in a talkative mood, as they used the news to debate whether or not they want him at the club, and who they'd rather have instead:
Yes he's good, defo better than what we have

— Alfie Penfold (@ThfcAlf2) December 21, 2020
Fast, Tall, Young(but has 4 seasons of top flight experience), 88% aerial success rate, 0 errors leading to a goal in his Pro Career and only 2 errors leading to shots…Get him in…

— K? (@krispyftbl) December 21, 2020
If only 25 million then get him in NOW

— BidoShalaby???? (@shalaby_bido) December 21, 2020
This guy was in line to be Skriniars replacement for Inter if they sold him to us in summer

— Ndomz ? (@SpursFanatic8) December 21, 2020
Down. Get Nikola Milenkovic and Pau Torres. Pau is left-footed and both are fast.

— Tottenham Will Eventually Win Again (@AryehLender) December 21, 2020
He's even better than Skriniar https://t.co/WVYYRm4vOk pic.twitter.com/KV1LFLFRQL

— . (@lucasltc_) December 21, 2020
Would help our team massively https://t.co/1ozSwXLa7d

— ? (@KINGKANE_) December 21, 2020
Do Spurs need to sign a new centre-back?
Yes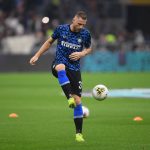 No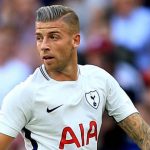 Just how many of those deals would be feasible for Spurs right now is certainly a debate for another time, for instance, can you see Southampton letting go of Jannik Vestergaard given the position they're in? It will certainly be interesting to follow Spurs' activities in the coming weeks.