Guardian journalist Barry Glendenning believes that it is the players who are at fault for Tottenham Hotspur's shaky form, rather than the man in charge.
Spurs' recent draw with Wolves has brought out a lot of criticism for the man in the dugout, saying that the play is far too cautious and defensive and could end up costing them big time throughout the season.
However, speaking on the Guardian Football Weekly Podcast, Glendenning believes that it is in fact the players that are responsible for late goals conceded such as the ones against Crystal Palace, Liverpool and most recently Wolves:
He said: "I think Jose seems to work on the presumption that if his players do as they're told they will not make mistakes, and they will hold out for leads, that is increasingly not the case. He will argue his plan was perfect. But it was the players who let him down."
Does Jose Mourinho need to change his style of play to be successful with Spurs?
Yes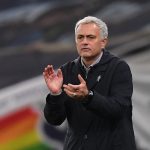 No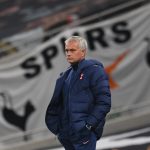 Despite Glendenning's claim, how much can you factor into the equation Crystal Palace goalkeeper Vicente Guaita putting in an incredible performance in goal? Some blame can be put on Mourinho for setting up too defensively against Liverpool, conceding 76% possession in the process. Whereas against Wolves in a game that was more evenly matched on that front, only having one shot after the 21st minute, a large portion of that has to fall on the players for not making the most of things.
So there is equal blame to go around, but rather than trying to blame one another as Mourinho did after the Wolves game, the club need to start focusing on working things out and find a way of playing that isn't going to be costing them goals and subsequently points this season.
Because if they aren't in the hunt for trophies come the business end of the campaign, then questions will and probably should be asked of everyone at the club.