Former Premier League referee Mark Halsey has been discussing Harry Kane during a recent interview, given exclusively to This is Futbol. 
The England international striker has been in the news of late for what's been described as 'reckless' play that could be seen as endangering his opponents. The latest incident occurred in the north London derby victory over Arsenal on Sunday when he backed into Gabriel, seemingly with no intention of playing the ball, causing an awkward fall for the Brazilian.
Earlier in the campaign, Kane won his team a penalty when he made a similar move against Brighton – this time, Adam Lallana was the player up against him and the 27-year-old was criticised following that incident, too.
Halsey, who refereed for many years in the Premier League, shared his take on it during this exclusive interview. Here is what he had to say:
"I think referees have got to be aware of what Harry Kane is doing and penalise it. They've got to recognise what Harry Kane is doing because you could say he's endangering an opponent because they're in the air, so they could come down and land awkwardly. It's just a careless thing that Harry Kane is doing at present and I think referees have got to be mindful of what Harry Kane is doing on the field of play. I think on three occasions, [the officials] should have been giving fouls against Harry Kane and they haven't been."
It's clear from the 59-year-old's comments, that in his view, the officials need to pay more attention to Kane's actions and start punishing him given he is putting his opponents in danger.
The Spurs man added his eighth league goal of the season on Sunday, as well as registering his 10th assist (as per Transfermarkt). Interestingly, he has only picked up one yellow card in the league this year, in the dying moments of Tottenham's victory over Manchester City last month.
Is Harry Kane doing anything wrong?
Yes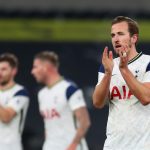 No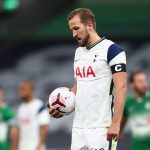 With the forward in great form this term, it will be interesting to see if as a result of the aforementioned incidents, he comes under greater scrutiny from the league's officials.