These Tottenham Hotspur fans appear to be at their limit when it comes to one member of the team.
Spurs boss Jose Mourinho has confirmed that Gareth Bale will be out for 'a few weeks' as he deals with a calf injury.
The news will come as a major blow to the Portuguese head coach, as we go through the winter schedule and games start piling up, and with an FA Cup game against eighth-tier Marine to look forward to, this would have been a good time to rotate through the squad, and that task has just become a little bit harder.
This isn't something that should be particularly surprising to those who know Bale's career, given how much time he has missed because of injuries, but it looks as if this could be a step too far in the eyes of some fans, who think it might be time to cut ties with the Welshman altogether:
"Just take him back to Madrid already"
"Cut his loan short and save 6 mil of his wages. also maybe this might tempt levy into buying an elite winger"
"It was worth the gamble to bring him back but so far been a shadow of his former self. It's a shame as we all had such high hopes. Persevere or cut your losses?"
"Starting to wish we never signed him , his legendary spurs career' legacy is getting tarnished tbh"
"What was the point in spending all that money on someone when they spend more time in the treatment room than playing"
"We need to cut our losses with Bale. The wages his on would be better somewhere else unfortunately"
Do you think Bale's loan deal has been a waste of time?
Yes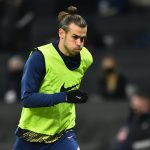 No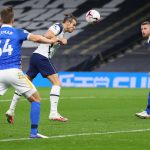 Which might seem a bit harsh, given his track record he was never going to be relied on to play every week, so for him to take some time off isn't exactly the end of the world.