Former Tottenham Hotspur midfielder Jamie Redknapp has recently aired his thoughts on Jose Mourinho's "pony" comment.
Following Spurs' recent 0-0 draw with Frank Lampard's Chelsea, the Portuguese manager discussed the north London club's chances of lifting the Premier League title (per BBC).
The former Manchester United gaffer claimed: "We're not even in the [title] race so we're not a horse. We're a pony."
Mourinho's claim came despite the fact that Spurs currently sit at the summit of the Premier League table on goal difference as they are tied on 21 points with Liverpool.
During a recent episode of The Sky Sports Football Podcast, Redknapp discussed the comments that were made by the club's manager. (4:29)
He said: "Well, they're certainly not the little pony that he suggests. They've got a brilliant goalkeeper – France's goalkeeper – they've got two really good right-backs in [Matt] Doherty and [Serge] Aurier.
"They've got [Eric] Dier, who's the England centre-back. They've got [Toby] Alderweireld, who's a centre-back of the team that's the number one in the world.
"[Sergio] Reguilon is as good a left-back as I've seen for a long time. It's not a midfield that's that skilful but it's a midfield that he likes.
"You've got [Harry] Kane up front, who is arguably one of the best centre-forwards, if not the best, in the world at what he does.
"You've got [Heung-min] Son, who's the perfect foil for any team and [they're] not even using Gareth Bale yet.
"So, to say that they're just a little pony… I know what he's trying to do because he's very good at it. They are not [a] little pony, that squad is full of quality."
TIF Thoughts on what Jamie Redknapp had to say…
As can be seen in what the former midfielder had to say, he disagreed with Mourinho's suggestion that Spurs were a "pony" in the Premier League this season.
Who do you agree with?
Mourinho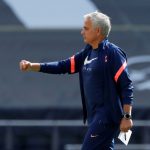 Redknapp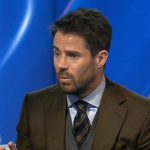 While the north London club is currently top of the Premier League, it would appear to be by no means a fluke.
In terms of goals scored, they have bagged the third-most in the top flight with 21, trailing Liverpool and Chelsea who have netted 22, and they have conceded the fewest goals with nine (per BBC).
In terms of the best performers to feature in the Premier League this season, too, three of the top 10 of all of the players to play in the division are Spurs players. Those being Kane, Son and Aurier (per WhoScored).
So, it is clear to see why Redknapp believes Tottenham are a title contender this term.