Ian McGarry has been speaking on the latest edition of The Transfer Window podcast about news from various Premier League clubs.
One of the teams which he spent a little bit of time on was Tottenham Hotspur, and McGarry revealed that the club are expecting to receive money from Inter Milan for Christian Eriksen.
In January this year, the Dane left Spurs for a move to the Serie A side for £24.3m and apparently, the second instalment of that is now due, which could help Spurs' spending in the upcoming transfer window.
He said: "The information that we have is that their finances will be augmented, to a degree, by a second instalment from the transfer of Christian Eriksen to Inter Milan, which will help offset any [spending] that they do."
Do you think Eriksen's fee will make much difference to Spurs' budget?
No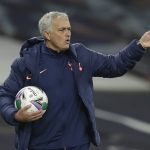 Yes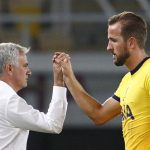 TIF Thoughts on Spurs' transfer plans and this Eriksen money…
It was later claimed on the podcast that Jose Mourinho wants another midfielder added to his squad in January.
However, it is unclear how much he will have to spend considering he spent over £60m in the last transfer window, and Spurs made a huge loss due to the current pandemic.
So, you would think that any money coming from any source could be helpful to Tottenham if they intend to buy players in January.
Although it is unclear how much money they will be getting in this instalment, we feel that it could help Mourinho buy the players that he wants.
However, it remains to be seen if the money from this Eriksen deal will actually help Spurs in the transfer market or if they will have to find other sources to help strengthen Mourinho's squad.