Former Chelsea defender Frank Leboeuf has suggested that Spurs boss Jose Mourinho is in danger of losing the dressing room, if he hasn't already.
The Portuguese head coach recently launched a scathing attack on his players following the 1-1 draw with Wolves, and Leboeuf believes that things could already be a little fractious between him and the playing staff.
Speaking on the ESPN FC podcast, the Frenchman thinks it's pretty obvious to see there are problems developing because of how the team is playing and what Mourinho is saying:
"We have learned something – that the players don't listen to Jose Mourinho, which is not that good, you know?
"And the fact is, he [was] admitting that they have some problems in the dressing room because they play too deep. And he says that he doesn't want them to play like that. So again, they don't listen to him."
Do you believe Spurs can win something under Jose Mourinho?
Yes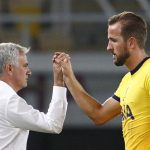 No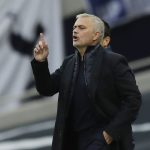 Given the way that things have often gone wrong at his previous jobs (sacked four times so far in his managerial career), we shouldn't necessarily be surprised that trouble has already started to rear its ugly head in the white half of North London, although having been in the job for just over a year, I don't think many of us expected things to turn that sour this quickly.
The proof of the pudding will be whether or not we hear any voices of frustration coming from the players in the near future, and so long as Mourinho has got them competing for trophies (still in all four competitions at this stage) there shouldn't really be any complaints about how things are going.
But if the points keep getting dropped like they were against Crystal Palace and Wolves, then you never know, those grumblings might start becoming a little more common.