A lot of Tottenham Hotspur fans have been responding to a tweet that was recently posted by Spurs-focused Twitter account @LastWordOnSpurs which shared some footage from Sky Sports' post-match analysis of the Lilywhites' 1-1 draw with Wolverhampton Wanderers on Sunday. 
Spurs took the lead in this game in the first minute through Tanguy Ndombele and they held onto that one-goal lead until the 86th minute when Romain Saiss scored, pulling the Old Gold level shortly before the final whistle blew. 
As can be seen in this footage, which was originally shared on Twitter by @footballdaily, while discussing Spurs' performance at Molineux, Redknapp criticised Tottenham for failing to win this game despite taking a very early lead, stating: "The disappointment is they had it in their hands, and I think if you're going to keep sitting back, you are going to ask for trouble and it's not just a one-off – there are many, many games where this is happening."
So, how have these Tottenham Hotspur fans reacted to Jamie Redknapp's comments? 
"As if the list of Mourinho's crimes against humanity wasn't already long enough, he's now made me agree with Jamie Redknapp."
"We simply haven't got the right players to play this way. Our defenders are just pathetic right now. Without TN or GLC to a certain extent we haven't got the creativity to open teams up. We have to rely on the counter and even that isn't happening last few weeks."
"Correct. He's trying to play like prime European Champions Inter… except they had Zanetti and Cambiasso in-front of Maicon, Lucio, Materazzi, Chivu… we've got Sanchez, Dier and Ben Davies!"
"Redknapp is anti spurs , but bang on here !!!
Son was playing Right wing back !!! Shocking !!! Actually sickening to watch"
"For once I got to say Jamie is spot on. This is a pattern and you can see it's affecting the mentality of a weak mentality of players anyway. These players had a losers mentality before Jose came in. With this it's just driving them to become even worse state of mind"
Do you agree with Redknapp's comments?
YES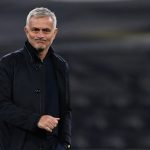 NO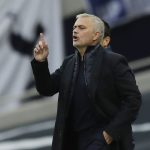 "He's surely right. This can't go on."
"Have to agree with him tbh its an issue at #THFC"
So, it seems as though plenty of Spurs fans feel that the Portuguese manager is largely to blame for the Lilywhites' failure to beat Wolves.