Former Premier League referee Mark Halsey has been talking about the possibility of the English top flight's current referees taking action against Tottenham Hotspur forward Harry Kane over the so-called 'signature move' he has been seen pulling off in recent games. 
The England captain has been backing into opposition players as they launch themselves into the air to contest an aerial duel and this has drawn criticism from some, with Football.london's chief Arsenal reporter Chris Wheatley calling this move 'dangerous' via a tweet in which he shared footage of Kane doing this to Gabriel Magalhaes in Sunday's north London derby, while registered referee training charity Ref Support UK stated that Kane's tactic 'needs addressing.' 
Speaking exclusively to This Is Futbol, Halsey has now had his say on Kane's actions and after criticising what the £108m-rated player has been doing, he stated that he thinks the attention this move is now drawing will result in the Premier League's referees looking into it. 
Halsey said: "Obviously they're not getting together at the moment because of the [pandemic] situation – they have their Zoom calls – I would imagine now, with it being picked up by the TV companies and the pundits talking about it, I think now that they will look at it and they will talk about it and be aware [of] what Harry Kane is up to – but the referees on the day should be seeing that and penalising it anyway. It's not difficult."
Do you think this move should be penalised?
YES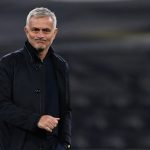 NO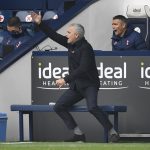 It is difficult to disagree with the criticism of this move, considering that, as can be seen in the example of Kane clattering into Gabriel that Wheatley shared via Twitter, the player in the air seemingly loses a lot of the control over how their body is moving before slamming down onto the pitch. 
On one hand, you could say that 'tactical fouling' is part of the game but at the same time, as has been suggested, this move seems like it could move into the territory of injuring players, which surely nobody will advocate for.
Hopefully, for the safety of the players, Halsey is right and the Premier League's referees do get together and come up with a solution for this before anyone is seriously hurt.