A lot of Tottenham Hotspur fans have been reacting to a tweet that was recently posted by Spurs-focused Twitter account @LastWordOnSpurs which relayed a claim from Italian journalist Fabrizio Romano on Internazionale player Christian Eriksen's market value. 
This comes after Romano, who has been described as a 'transfer guru', recently talked about the ex-Spurs attacking midfielder on his Here We Go Podcast, per @LastWordOnSpurs, and declared that the Denmark international is not even worth €20m (£18.44m) now. 
Tottenham sold the 28-year-old for a reported fee of around £16.9m back in January, with Eriksen having been set to become a free agent in the summer, so if Romano's claim is to be believed, then it would certainly seem as though that was not a bad bit of business from Spurs at all, in hindsight. 
So, how did these Tottenham Hotspur fans react to Romano's claim on Christian Eriksen's value?
?@FabrizioRomano on @PodcastHereWeGo with regards to former Tottenham Hotspur midfielder Christian Eriksen and his declining valuation since swapping Spurs for Inter Milan back in January 2020:

??"Christian Eriksen's market value is not even €20M anymore."#THFC #COYS pic.twitter.com/DsPWbhUUyc

— Last Word On Spurs? (@LastWordOnSpurs) December 9, 2020
This claim drew many different reactions from Spurs fans, with the overall vibe to these Tottenham supporters' reactions not overly positive. Some Tottenham fans took this opportunity to suggest that Eriksen made a mistake by leaving the north London club.
He should have believed in #SPURS https://t.co/wruA3PS9Ec

— Ciarán James (@TheCiaranJames) December 10, 2020
That's on him. He wanted to leave so bad and refused to look at the potential of what we could be once Jose took over. So as far as I am concerned he made his bed and it's time for him to lay it in!!

— Marc Gordon (@MarcDG81) December 9, 2020
Some Tottenham fans discussed the possibility of Eriksen making a return to the Tottenham Hotspur Stadium in January.
We don't need him, but can see him coming back on loan in January

— Dave (@1dfawcett) December 9, 2020
Well, january transfer window is slowly coming…Maybe if we dont sign Škriniar we could try to get him back. His creativity in midfield could help us a bit. Lets wait and see what Mourinho with Levy do in January ?

— anonym (@anonym1223123) December 9, 2020
Meanwhile, other Spurs fans simply shared that this claim makes them feel sad.
This just makes me sad. Even after he left he's still one of my favourite players so to see his career going this way is just depressing

— Josh (@jmbates7) December 9, 2020
Usually I'd be happy seeing this but not now

— CAM_THFCZA (@thfcza) December 10, 2020
Ouch

— Rich (@hehatemefrisbee) December 9, 2020
Usually I'd be happy seeing this but not now??

— CAM_THFCZA (@thfcza) December 10, 2020
Would you take Eriksen back at Spurs?
YES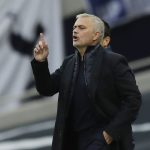 NO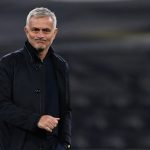 So, while this claim would suggest that Spurs conducted some good transfer business by cashing in on Eriksen with so little time remaining on his contract last January, it's clear from these replies that not many Lilywhites fans are overjoyed about how Eriksen's stock has seemingly fallen.