Plenty of Tottenham Hotspur fans have turned on head coach Jose Mourinho over his plans for the January transfer window.
A report from Dan Kilpatrick at the London Evening Standard has hinted that midfielder Dele Alli has no future at the club and is expected to leave North London having fallen out with Mourinho this season. There have been talks suggesting that he could be on his way to Paris Saint-Germain with the French side set to appoint former Spurs-boss Mauricio Pochettino, but this latest update seems to indicate that there could be more destinations available for the 24-year-old.
It would be no surprise to see a move happen, after all his appearances this season have been few and far between, but the news that he could be on his way out for good has not gone down well with supporters, with Mourinho taking the blame for putting him in such a situation:
"He just needs an opportunity to prove what he can do. Jose needs to bury the hatchet and make up. He's come through the ranks and deserves another chance"
"Win a couple of trophies and get Mourinho out this club. How he pulled the wool over my eyes with a Kane and Son purple patch."
"Can't they get rid of Jose instead"
"Dele Alli deserves better"
"OK but are we seriously going to sell one of the most talented 24 year olds in the game because he doesn't want to play anti-football for a dinosaur who'll be gone within a year???"
"Dont think we will find another player like Alli again. Treating him like an asset is sad when hes spurs bred and born with YPOTY winning seasons at only 22. Sabitzer is just another CAM"
What should Spurs do with Dele Alli in January?
Keep him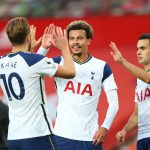 Loan him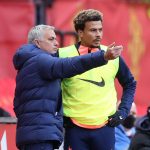 Sell him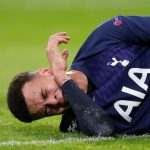 The fact he has grown up at the club having signed when he was 18 probably does play a part in their frustration, but given what they paid for him, if they can make a decent-sized profit on him, that might go some way to softening the blow.