Fans of Tottenham Hotspur have taken to Twitter to criticise the performance of Spurs left-back, Sergio Reguilon, against Crystal Palace on Sunday afternoon.
Reguilon, who had started seven times in the Premier League for Jose Mourinho's side prior to the Palace clash, has highly impressed for Spurs since his £27 million move from Real Madrid back in September, averaging a WhoScored match rating of 6.96 in the league – ranking him as the club's seventh-best performer in the top flight.
However, the £25.2 million-rated 23-year-old did not appear to impress Spurs fans on Sunday, with many taking to Twitter to criticise his display in the 1-1 draw with Palace, with Football.London awarding the Spaniard a fairly average 6/10 for his performance.
Did you think Reguilon was poor against Palace?
Yes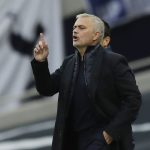 No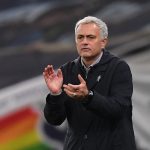 So, what exactly did these Tottenham Hotspur fans have to say about Sergio Reguilon's performance against Crystal Palace?
Reguilon had a stinker hang in there early doors COYS

— Nick Evans (@luke2006_Nick) December 13, 2020
Reguilon may have had his worst game but seeing as he has been immense this season, let's tone down the criticism

— The Totspur (@TheTotspur) December 13, 2020
How can you rate Reguilon that high? He was a 4. He killed a lot of chances by playing so high but that might be more of a Mourinho's error. Leaving Son in the half space without much room to run behind by playing high, the game was definitely not headed in the right direction.

— JS (@spaekman) December 13, 2020
Reguillon 6? He was dreadful, 4 or a 5 at most

— paul (@caspertheghost1) December 13, 2020
Far too generous to Reguilon. Big fan of him but he was completely off it today

— maestro (@maestro2202) December 13, 2020
Son did some good things, Reguilon had like 100 misplaced passes.

— Ndombaldy?? (@ndombaldboy) December 13, 2020
Reguilon was dreadful today and he wasn't alone. It's not ALL on the tactics but for me it was so clear what was gunna happen and nothing changed til after it had.

— Jon ?? (@jonhotspur88) December 13, 2020
All in all, it would appear that these Spurs fans were not very happy with Reguilon's performance against Palace whatsoever, with some stating their belief that a match rating of six was far too generous for the left-back, with others said it was the defender's worse game ever in a Spurs shirt.