Fans of Tottenham Hotspur have been reacting to a post on Twitter, which relayed a report regarding the club's position on the January sale of Dele Alli.
According to The Telegraph, Alli will be 'granted a move' in the January transfer window 'out of respect for his five years' service' to the north London side.
The report continued by stating that Jose Mourinho's side would ideally want 'full market value' for the £46.8 million-rated Alli if he were to leave on a permanent deal, however, a six-month loan would also 'be considered'.
So, what did these Tottenham Hotspur fans have to say about the transfer update regarding Dele Alli?
Sadly I think it's time for Alli to move on, a player with great ability and fast approaching an age when he will at the hight of his ability. #thfc #TottenhamHotspur #delealli #alli

— Thomas Cursley (@ThomasCursley) December 12, 2020
Good. He is a moaning , lazy , player whom Jose sussed out straight away. He will throw away his career when he could have listened and adapted like many others . At least he won't starve now he has perfected Beans on toast !

— Beach63 (@beachy2163) December 12, 2020
What he wants is to be number one without working for it. Fighting for your place is not in his personality.

— Brian Lawrence (@BrianL1659) December 13, 2020
Since joining Spurs from Milton Keynes Dons in what was a £5.97 million deal back in 2015, Alli has gone on to feature 230 times for the club, scoring 64 goals and providing 56 assists along the way.
Do you think Tottenham should sell Dele Alli in January?
Yes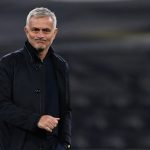 No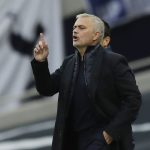 However, so far this season, the midfielder has made just two Premier League appearances under Jose Mourinho, and it would now seem that his time at Spurs could be coming to an end in the January transfer window.
If dele leave we riot

— esoj (@fowl_a19) December 12, 2020
Gutted ?

— MPThree Disco (@DJSpacer) December 12, 2020
Think it's a big mistake personally but we have to trust Jose

— Ricky Layton (@layton_ricky) December 12, 2020
Let him leave on loan only! Selling him will come back to haunt us I swear! https://t.co/YUmf3txuO8

— JustJo (@JospurJo30) December 13, 2020
I ain't ready for this… https://t.co/4fO3PbSIRq pic.twitter.com/vNAkry9xeL

— Danny Glover (@Glovies007) December 13, 2020
All in all, it would appear that opinion is split amongst these Spurs fans as to whether they would like to see their club sell Alli in January, with some stating their belief that the 24-year-old does not have it in his character to stay and fight for his place, while others suggested it would be a big mistake by the club.