Fans of Tottenham Hotspur have been reacting to a post on Twitter, which featured footage of former Spurs player and manager Tim Sherwood discussing Jose Mourinho's influence at the club, which originally came from Sky Sports.
In the clip, Sherwood, who played 108 games for Tottenham over a four-year spell in north London, claimed that the likes of Glenn Hoddle, Paul Gascoigne and David Ginola would not get into the Spurs team under Jose Mourinho at present, due to the style of play the 57-year-old has the team operating in.
So, what did these Tottenham Hotspur fans have to say in reaction to Tim Sherwood's comments?
does he honestly think we care?

— ? (@27bethj) December 12, 2020
society has surpassed the need for Tim Sherwood

— Tom ?? (@hxjbjxrg) December 12, 2020
He chats rubbish every week. He won the premier league as a captain. You would think he has more respect for himself.

— Spurs lover (@spursdab) December 12, 2020
In his time as Spurs boss, Sherwood oversaw 28 games in charge of the club, winning 14, drawing four and losing 10 fixtures, before he was sacked at the end of the 2013/14 season and replaced with Mauricio Pochettino.
Do you think Sherwood is still bitter about being sacked?
Yes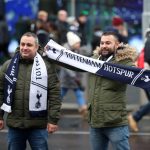 No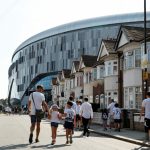 However, it would appear that many of these Spurs fans are not overly in agreement with their club's former manager regarding his latest comments.
Sherwood is the worst manager Spurs have had since I've been alive and he spouts this nonsense

— Steven Castle (@Steven_Castle91) December 12, 2020
Sherwood with his usual drivel. If José had Glenn or Gazza he would build his team around them.

— Stephen John Taylor (@StephenJohnTay4) December 13, 2020
Soon Tim Sherwood will regret this https://t.co/CfdJOZyjw0

— Yusuf Dadinho Kabuga ? (@yusufdadinho) December 12, 2020
He has lost it.

— Green Giant (@RussGreen8) December 12, 2020
Still bitter

— paul divers (@pjdivers) December 12, 2020
All in all, it would appear that many of these Tottenham fans do not agree with Sherwood's opinion on Glenn Hoddle, Paul Gascoigne and David Ginola, with some claiming that the former Spurs boss is still bitter after being sacked by the club.