Fans of Tottenham Hotspur have been reacting to a post on Twitter, which relayed a report regarding Gareth Bale.
The report by The Telegraph discusses whether Bale, who rejoined Tottenham on a season-long loan deal back in September, can get back to the level of performance he reached in his first spell at the club, something which Mourinho has stated that it is unfair to expect of the £18 million-rated 31-year-old.
However, so far this season, the forward has hardly displayed any glimpses that he is anywhere near the ability of the player who scored 48 goals and provided 58 assists over 203 appearances for the club during his first stint in north London, managing just one goal over his four Premier League appearances, as well as averaging a rather disappointing WhoScored match rating of 6.67.
And, after a section of The Telegraph report was relayed on Twitter by Last Word On Spurs, fans of Tottenham flocked to have their say on the matter, with many taking aim at Bale.
Do you think Spurs should sign Bale permanently in the summer?
Yes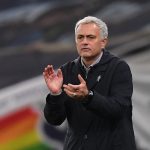 No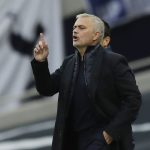 So, what exactly did these Tottenham Hotspur fans have to say in reaction to the report regarding Gareth Bale?
"Reasonable to expect him to at least be a professional footballer, though, rather than just some bloke out for his government mandated daily jog."
"He literally done nothing."
"Thing is, he's the shadow of the player and he's on crazy amounts of money doing nothing to earn it. Bit different to suggesting he's not quite as good as he was. He's been a disaster thats had zero impact on our season so far."
"Massive fraud,total waste of wages and a squad number"
"We might be better off giving Jack Clarke a go I'd say…time for Mourinho to be ruthless"
"I didn't expect same pace but I expected more guile and him to at least look interested."
All in all, it would appear that the vast majority of these Tottenham Hotspur fans are far from happy with the performances of Bale since his return to the club, with many claiming that they were not expecting the forward to be the same as when he left the club, but they do expect him to look interested, while others labelled the 31-year-old a fraud.