A lot of Tottenham Hotspur fans have flocked to a post from The Spurs Web that has relayed the news that Spurs owner Joe Lewis has put his home in Florida up for sale for $14.95m (£11.23m), and they ask could this be to do with raising funds for any January transfers.
This has drawn the attention of these Tottenham fans who don't think it has anything to do with transfer plans.
What do these Tottenham fans think of this news concerning Lewis?
He's not raising money for Jan, just selling his awful gaff

— Simon Ross (@mcscooby28) December 14, 2020
Think he just wants to sell his house tbh

— john (@thfcjohnn) December 14, 2020
Do you think Lewis will use the funds from his house to help Spurs?
No, not a chance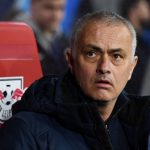 Yes, he might do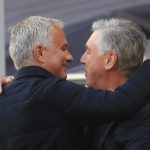 Other Spurs fans used this opportunity to mock Lewis' house.
You stay classy joe! Worse than a thurrock caravan interior.

— terts2 (@Achesterton) December 14, 2020
Goes to show, all the money in the world can't buy you taste…

— Chris Brown ????????? (@ingilramus) December 14, 2020
That's kinda grim tbh. Shows money can't buy u taste.

— Footy Update (@_footyupdate_) December 14, 2020
What in the name of Jaysus is that piece of "art" inside the door?

— Marty Cassells (@CassellsM) December 14, 2020
However, a couple of fans mentioned the names of linked players in the form of Paulo Dybala and Leon Bailey.
That's Leon Bailey covered

— hazza (@thfchazza) December 14, 2020
Finally gonna be able to pay Dybala image rights then

— Brad (@bradc_uk) December 14, 2020
Surely not

— (@spurs________) December 14, 2020
Lewis has owned Tottenham since 2001 but has handed all control of the footballing side to Daniel Levy, so the fact that he is selling his house might not have anything to do with Tottenham at all.
Lewis has been an unpopular owner at times during his reign as Spurs owner, so it is no real surprise that he has given most of the power and responsibility to Levy.
Certainly, judging by many of these replies, a lot of Tottenham fans doubt that Lewis will be using the funds from his house to help his club in the transfer market, so it will be interesting to see if they are right.