Tottenham Hotspur fans on Twitter have been responding to the latest news concerning their upcoming Premier League fixture against Fulham on Wednesday. 
This comes after The Athletic's Fulham journalist Peter Rutzler shared a post on his official Twitter page revealing that the match could be in danger of being postponed after there were a number of positive virus tests at Fulham.
This post then gathered a lot of replies from Spurs fans who were quick to share their thoughts on this latest news.
So, what did these Spurs fans have to say about this news on the Fulham game?
"Noooo I was looking forward to going 1-0 up then sitting back and conceding"
"So we should therefore be awarded the 3 points be because fulham can't field a fully fit team and have to forfeit?"
"Time for a winter break now, come back in April. Jose needs time to get Bale fit"
"Yeah sigh"
"Just award us the 1-1 draw now #COYS"
"GET INNNN I DONT HAVE TO WATCH US TRY AND HOLD A 1-0 LEAD FOR 80 MINS UNTIL WE INEVITABLY CONCEDE LETS GOOOOOO"
"This is good and bad news.."
It's a shame that Spurs' match against Fulham could get postponed in the same way Manchester City's clash against Everton did earlier in the week due to an outbreak of positive tests in the City camp.
Do you think the league will be suspended if more games are postponed?
Yes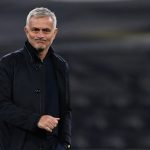 No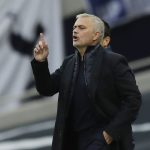 With Spurs having not managed to win a match in their previous four games, they would then have to wait a bit longer to try and get another win if the Fulham match does end up getting postponed.