Many Spurs fans have flocked to social media in order to react to a post from @LastWordOnSpurs which shared some footage of Jamie Redknapp discussing Jose Mourinho's style of play. 
The pundit made the comments following the club's victory in the north London derby over local rivals Arsenal. Goals from Son Heung-min and Harry Kane were enough to ensure the Lilywhites picked up another three points and remain top of the Premier League.
During the match, Mikel Arteta's side had 70% of the possession but were unable to breach a solid Spurs defence having been limited to just two attempts on target (via BBC Sport).
Despite the hosts having very little of the ball in comparison to their opponents, Redknapp said the performance from Spurs wasn't an "enjoyable watch", but that the fans would buy into this playing style if it means they win something.
How have these Spurs fans reacted to Jamie Redknapp's comments regarding Jose Mourinho's playing style?
??I absolutely love watching a winning team and always will

— Ally Mac (@ally_mac82) December 6, 2020
People can say what they want.. another 3 points..solid performance lads well done.. keep them coming! #onegameatatime

— Ben Philp (@benphilp) December 6, 2020
Sick of hearing 'it's not enjoyable' what's not enjoyable about winning?

— Callum Render (@CallumRender) December 6, 2020
Won the NLD 2-0 to go top of the league. What's the issue

— Tom (@Tom_Redmond) December 6, 2020
Do you have any complaints regarding the current playing style?
Yes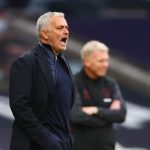 No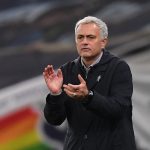 I don't like the way Tottenham is playing but that way is giving us results. That's what matters. #COYS

— Europa (@PyEuropa) December 6, 2020
Still bitter as levy sacked his dad

— Mike (@Mikechapmanone) December 6, 2020
Jamie Redknapp hates Tottenham. Simple coz he's dad got the sack. When he said if you put Kane and son in arsenal team it would be different. No offence to Kane and son but it wouldn't be different. Auba and laca would score goals for Jose. The manager is the difference. #COYS

— AJ (@AJShuffle) December 6, 2020
Im a spurs fan and im enjoying winning against the big 6

Defending is also an art, not just attacking

— Jay (@Jayjaylondon10) December 6, 2020
The agenda is now in full flow. Get use to it guys.

— ???? (@_Bkuns) December 6, 2020
It's clear from the above responses that these Spurs fans would be happy to see their side continue playing in the same way for as long as they are picking up positive results. In their last three Premier League fixtures, Spurs have faced Manchester City, Chelsea and Arsenal, so to take a total of seven points from the aforementioned games, in our view, has to be seen as an especially strong return.