A lot of fans have flocked to a post from Chris Wheatley that contains some footage of Harry Kane during the north London derby against Arsenal.
The footage, originally uploaded by @askjaeveland, was quote-tweeted by Wheatley, the chief Arsenal reporter for Football.london, and it shows Kane flying into Arsenal man Gabriel Magalhaes while he is jumping for a header. You can see from the footage that the Brazilian goes quite high into the air and then lands on the ground hard.
This has annoyed many fans of various clubs, who feel that Kane could have seriously injured Gabriel.
So, what did these fans think of this footage of Harry Kane?
Will only change when someone does get seriously injured. Only ever reactionary from simpletons in charge

— Brandon Mundy (@BrandonMundy) December 6, 2020
Another example for you @Olly_D21

— Iain Wiseman (@IainWiseman) December 6, 2020
This guy should get banned man, disgusting https://t.co/n6usq2EFO0

— S (@scarfacecfc) December 6, 2020
This should be illegal https://t.co/GiwGwB0WXz

— Sami Kontra (@goKontra) December 6, 2020
Do you think Kane should be punished for this?
Yes, it is ridiculous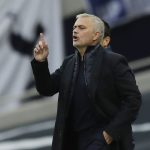 No, he has done nothing wrong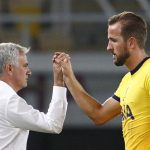 This is not the first time that Kane has done this type of challenge, as earlier in the season against Brighton & Hove Albion, the England captain did the same thing to Adam Lallana and won his side a penalty in the process, but it is clear that many fans are not happy with what Kane is doing.
He does it every single game and not a word is said. This is a move that is banned in rugby of all sports btw

— Gary Thompson (@Garysonfire) December 7, 2020
He's English man that's why press ain't talking about it, imagine if it were to be Salah or Mane doing this every game. Your guess of what the English press would be saying about them is as good as mine.

— #EndSARS Max Ogbonna™ (@Chubalus16) December 6, 2020
@_SeanHub_ someone really needs to stop Kane doing this. Every week know, someone will break their neck soon

— Rian ? (@RianOvery) December 6, 2020
In each instance against Lallana and Gabriel, Kane was not punished by the referee and actually won a penalty in the incident against Lallana, so you can see why many fans are annoyed at these actions.
Certainly, if Kane keeps doing this, then we would not be surprised if someone suffers a serious injury from what the 27-year-old is doing.