A lot of Tottenham Hotspur fans have replied to a post from Charlie Eccleshare that contains an update from Jose Mourinho on the fitness of Toby Alderweireld.
The Belgian was substituted during Spurs' 2-0 win over Manchester City with an injury, and Mourinho feared that it was a bad one, but the 31-year-old was back in training on Wednesday.
Alderweireld has been in solid form this season, averaging a 6.92/10 rating in the league (as per WhoScored), and it seems as if this news about his fitness has pleased many Spurs fans.
So, what do these Spurs fans think of this news on Toby Alderweireld?
Our best CB is back??

— Giorgio Blakey (@BlakeyGiorgio) December 2, 2020
— Ben (@InsideN17) December 2, 2020
I prefer this above the 'we're not sure' approach. https://t.co/vUaT9yugWR

— Johnny Spurs?? (@Imjustbrowsing5) December 2, 2020
Are you buzzing with this news?
Yes, we need him back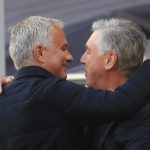 No, we can manage without him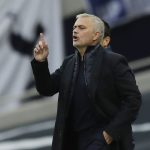 Mourinho initially feared that Alderweireld would be out for some time, but that those fears were allayed last week, and now he is back in training.
In the Premier League game he missed, the defence didn't too badly as they earned a 0-0 draw with Chelsea at Stamford Bridge, so maybe even when Alderweireld is fully fit, Mourinho will have a decision to make.
This post continued to draw in excited Spurs fans.
Unreal! https://t.co/NaLfO548FB

— Alex (@alexthfc_) December 2, 2020
https://t.co/xrKcHffKyD pic.twitter.com/OQxUOb6DLU

— Ray THFC ? (@raymder) December 2, 2020
Oh yes https://t.co/HeZSim9eNf

— Alex Smith (@alexdeveysmith) December 2, 2020
Knew it all along https://t.co/IQNjK1HiCK

— Chaitanya Murali (@chaitanyamurali) December 2, 2020
— 405 (@dyson_62885) December 2, 2020
Alderweireld formed part of a formidable backline in that match against City, and given his solid form in the league this season, it is no surprise to see so many Tottenham fans excited to potentially have him back so soon.