Fans of Tottenham Hotspur have been reacting to a post on Twitter, which shared images of Dele Alli's reaction to being substituted in the club's Carabao Cup victory against Stoke City on Wednesday evening.
In the images, Alli is seen kicking out at a drinks container as he makes his way off of the pitch in the 66th minute of Tottenham's 3-1 victory against Stoke, before looking rather abject while sitting in the stands after being withdrawn by Jose Mourinho.
It is fair to say that 2020/21 has not been the best of seasons for the £34.2 million-rated 24-year-old, as the midfielder has played just 74 minutes of Premier League football, as well as being the subject of a rumoured departure from north London in the January transfer window.
And, after the latest images of Alli were shared on Twitter by The Spurs Web, many Tottenham fans flocked to have their say on the England international.
Do you think Alli will leave the club in January?
Yes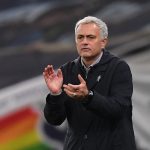 No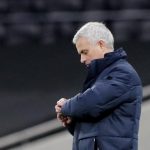 So, what exactly did these Tottenham Hotspur fans have to say in reaction to the latest images of Dele Alli?
"I think it's best for both parties if he leaves"
"Terrible attitude at times. Your coaches aren't impressed @dele_official"
"Thanks for the memories"
"So he threw a tantrum again? That's not the attitude.. who does that when they get subbed off.. and look at this skinny legs. It's more about attitude than whatever he has. Maybe his time at Spurs is up now."
"Fans should stop covering for this immature kid who is Cleary to big for his boots. He can't see that Jose wants to groom him for much bigger things than stupid flicks, nutmeg, cheap fouls, etc."
"Jose's face"
"Gone in January"
"He gone"
All in all, it would appear that the vast majority of these Tottenham fans feel that this is very much the end for Alli at Spurs, with some taking aim at the midfielder's attitude, while others simply stated their belief that the player will be leaving the club in January.