Supporters of Tottenham Hotspur have fumed over a claim which has emerged regarding Spurs duo Harry Kane and Heung-min Son.
On Wednesday, The Guardian shared more players on their 'The 100 best male footballers in the world 2020′ list and with numbers 11-100 released, the positions of Kane and Son were revealed.
The South Korean attacker came in at number 22 and Spurs' English striker was only marginally further up the list in 20th position.
Between themselves and number 11, the only other Premier League representatives were Manchester United's Bruno Fernandes (21st), Liverpool's Trent Alexander-Arnold (18th) and Thiago Alcantara (17th).
This claim was relayed to Spurs fans on Twitter by Hotspur Related and it had lots of them talking.
So, what did these Spurs fans have to say about the claim on Harry Kane and Heung-min Son?
"Harry Kane only 20th? Lol"
Credit: @alex_toft
"Lukaku above kane is joke really"
Credit: @HamamTHFC
As mentioned by the previous supporter, Internazionale's Romelu Lukaku finished above both of the Spurs attackers in 19th position on The Guardian's list.
Do Harry Kane and Heung-min Son deserve to be higher on the list?
No, positions are correct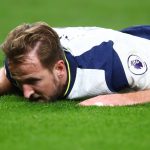 Yes, the list is a joke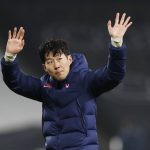 "Where's the list? Kanes been robbed"
Credit: @EssamShane
"Both in top 10 this is a joke"
Credit: @thech9909
During the current campaign, Kane has been the second-best player in the entire Premier League as he has picked up a stellar average rating of 7.89/10 (per WhoScored).
Son, meanwhile, has been the joint-seventh-best player in the top flight of all of those to feature in the league so far this season, as he has earned a 7.51/10 average rating.
"WHAT??? Can i get the list of those 1-19? And 21???"
Credit: @AtsedeNegussie1
"Ridiculous"
Credit: @g2mcc
As can be seen in these responses from Spurs supporters, they felt that the two Spurs attackers should have been situated in higher positions on The Guardian's list.