A lot of Tottenham Hotspur fans have flocked to Twitter to slate Gareth Bale's performance for the Lilywhites during their latest EFL Cup clash versus Stoke City on Wednesday evening. 
Bale started this game at right-wing for Spurs. This was his first EFL Cup appearance of the 2020/21 campaign and 11th appearance for the Lilywhites in all competitions since he rejoined the north London club from Real Madrid on loan back in September. 
Before this game started, Tottenham boss Jose Mourinho shared that he viewed this game as an opportunity for Bale to earn himself a place in Spurs' Premier League starting XI, with the Welshman having made just four appearances for Tottenham in the league since making his loan move back to the club. It may be fair to say that Bale grabbed that opportunity with both hands by firing Tottenham into the lead in the 22nd minute.
However, judging from the comments some supporters of the north London club made about the 31-year-old winger's performance on Twitter, it would seem as though plenty of Spurs fans didn't think that the £18m-rated man was making the most of this opportunity prior to his goal. 
So, what did these Tottenham Hotspur fans have to say about Bale's performance versus Stoke?
Eriksen passed on the lack of ability to beat the first man to Bale I see
Bale has lost his close control…
I understand Bale hasn't played football in a while but he needs to wake up soon
Bale is finished
Bale looks confidence is shot
Bale looks heavy on the pitch will he ever gonna return to his form
Do you agree with these fans' comments?
YES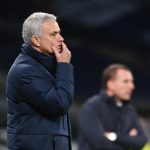 NO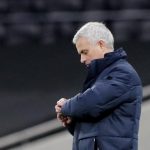 All in all, it's clear that many Spurs fans were unimpressed with Bale's performance and perhaps jumped the gun by directing this criticism at him on Twitter.