A lot of Tottenham Hotspur fans have flocked to a post from their club that contains an interview with Jose Mourinho after Spurs lost 2-0 to Leicester City.
The Foxes took all three points from the Tottenham Hotspur Stadium to move themselves up to second and leave Spurs in fifth.
This was also Tottenham's second league defeat in a row and made it three league games without a win.
Mourinho claimed that his side were a little bit unlucky to lose but also that they didn't play well enough at the beginning of the game.
This drew the attention of these Tottenham fans who were fuming with this footage.
What did these Tottenham fans think of this footage?
Kidding yourself! It's worrying you think we were unlucky, more like a very poor 2nd best in every area of the game. It will keep happening and won't change! A full stadium will not put up with these tactics and players every week.

— Bruce Linton (@Growbag) December 20, 2020
I'm no longer a spurs fan until you are sacked . Gone are the days when we used to play interesting football under Mauricio Pochettino

— Soloak (@Soloak7) December 21, 2020
Jose your completely deluded. Not sure what game you were watching but we were woeful from 1st min to 94th min. Too negative and were at home and only us can go from 1st to 5th in 4 days. Now that's Spursey

— Kay Stanton (@KayStanton) December 20, 2020
Do you think Spurs were unlucky?
No, we deserved to lose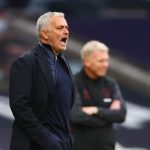 Yes, we weren't that bad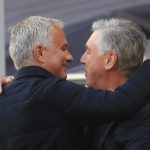 Many Spurs fans continued to express their disappointment with this post from their club.
One of those days? Looked like a relegation team from the get go.

— Kenneth Jacobsen (@KennethJacobsen) December 20, 2020
Tell him to reign in his delusion.

— cUsTaRdCrEaMz (@Jack13763799) December 20, 2020
Deluded …beaten by better team , better tactics

— Tony Baker (@essexLADtb27) December 20, 2020
Dominating? Creating chances? Unlucky? Completely differently game to what I watched. Shocking, negative and boring.

— John Clements (@jclemo12) December 20, 2020
Tottenham were on a good run in the Premier League, having gone unbeaten since the opening day of the season, but a draw with Crystal Palace has been followed up by defeats to Liverpool and Leicester City to leave Spurs six points off the top of the Premier League.
Next up in the league, they have Wolverhampton Wanderers, and it will be intriguing to see how Tottenham respond to this latest defeat.